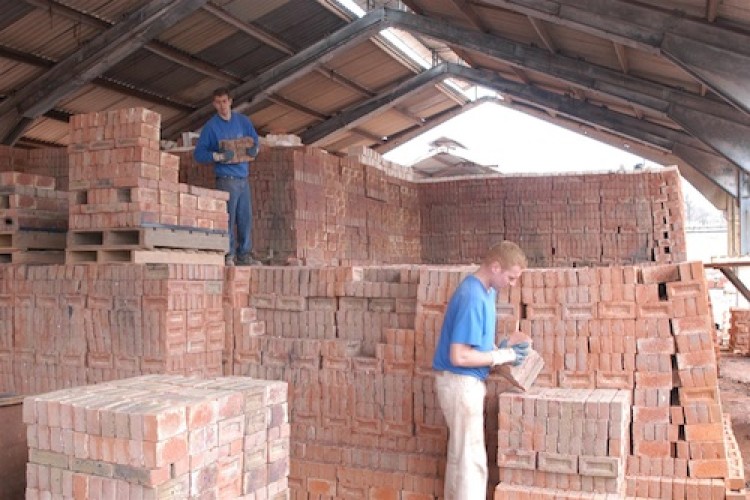 Bain Capital bought Ibstock from CRH in February 2015 for £414m cash.
Ibstock is a leading manufacturer of clay bricks and concrete products with operations in the USA as well as the UK. Its principal products are clay bricks, brick components, concrete roof tiles, concrete stone masonry substitutes, fencing and rail products, through the brands Ibstock Brick, Glen-Gery, Supreme (concrete fencing products) and Forticrete (concrete building products).
Ibstock Brick claims 40% of the UK clay brick market. Glen-Gery is a regional leader in the US with approximately 24% market share in the Northeast and Midwest markets.
52% of group revenue last year came from supplying new build housing, 31% from repair and maintenance and 17% from other new build and infrastructure works.
Ibstock is opening a new manufacturing plant in Leicestershire in 2017 that will add capacity of approximately 100 million bricks per annum.  The new plant is expected to produce approximately 30 million bricks in 2017, 75 million in 2018 and 95 million in 2019.
Former Lafarge Tarmac UK chairman Jamie Pike is joining the board of Ibstock plc as non-executive chairman. Former Hanson finance director Jonathan Nicholls, these days a non-executive director of SIG and Great Portland Estates, will also join Ibstock's board as a non-executive director.
Ibstock chief executive Wayne Sheppard said: "Our markets are benefiting from a powerful alignment of growth factors. In the UK, a long-term undersupply of new homes compounded by strong population growth and rates of household formation has created substantial unfulfilled demand for new housing.  This demand is now being supported by wide-ranging Government initiatives to help increase new home supply.  With UK brick demand now exceeding current manufacturing capacity, a significant opportunity has been created for a UK manufacturer to expand capacity. In the US, volumes are expected to grow as the economy and construction markets continue to recover.


"The combination of structural demand growth, supply-side constraints and government support have enabled Ibstock to establish strong momentum within its business, with a significant acceleration in revenue and adjusted EBITDA growth achieved in the last two years. With the UK government's Help to Buy initiative extended to 2020, these robust demand fundamentals present an attractive opportunity, making this an exciting time for Ibstock to return to the public markets.  With a pipeline of multiple initiatives in place, including new capacity and new product development, we look forward to continuing to implement our successful growth strategy as a public company."
Jamie Pike said: "Ibstock is in robust health under the stewardship of a long-standing executive team that has been instrumental in significantly expanding the group's leadership position over the last decade, having built a track record of delivering strong financial results through this period.  With a clear strategy in place the business is now primed for further growth as housing market volumes in the UK and US continue to recover and the proposed IPO will enhance the group's ability to execute its future growth plans."
Ibstock history
Ibstock plc is headquartered in the village of Ibstock in the East Midlands. Each of the Group companies are long-established businesses, with Ibstock's predecessor entity, Ibstock Collieries Ltd, operating for nearly 200 years, Glen-Gery operating since 1890, Forticrete operating since the late 1920s and Supreme since 1979.
Ibstock was listed on the London Stock Exchange in 1963. It acquired Glen-Gery in the USA in 1979 and continued its expansion geographically in the 1990s by acquiring operations in Portugal. The UK brick operations were expanded by acquiring Tarmac Bricks in 1995, Redland Bricks in 1996 and Hepworth Brick in 1999. Ibstock also acquired certain concrete operations in the 1990s.
In 1999, CRH acquired Ibstock. The Portuguese operations were sold immediately. The UK operations of Ibstock, which included a concrete products division, were combined with CRH's existing Great Britain concrete products business, Forticrete Ltd, to be managed as a combined Great Britain clay and concrete business. Ibstock's US operations, Glen-Gery, became part of CRH's Oldcastle operations in the USA.
Under CRH, the management of Ibstock diversified the clay operations of CRH in Great Britain with the acquisition of Kevington Building Products Ltd in 2001, which produces special shaped bricks and brick work components, and the acquisition of Manchester Brick in 2005, which manufactures brick-faced precast arches. The management of Ibstock also expanded CRH's concrete products operations in Great Britain with the acquisition of Supreme Concrete Ltd and Anderton Concrete Products Ltd in 2006 and 2007, respectively.
On 15 December 2014, CRH sold its Great Britain clay and concrete operations (including Ibstock and its subsidiaries, Ibstock Brick Ltd, Forticrete Ltd and Supreme Concrete Ltd, Anderton Concrete Products Ltd and Kevington Building Products Ltd) together with Glen-Gery Corporation in the USA to Bain Capital. The acquisition was completed in February 2015, creating the group in its current form.
Got a story? Email news@theconstructionindex.co.uk