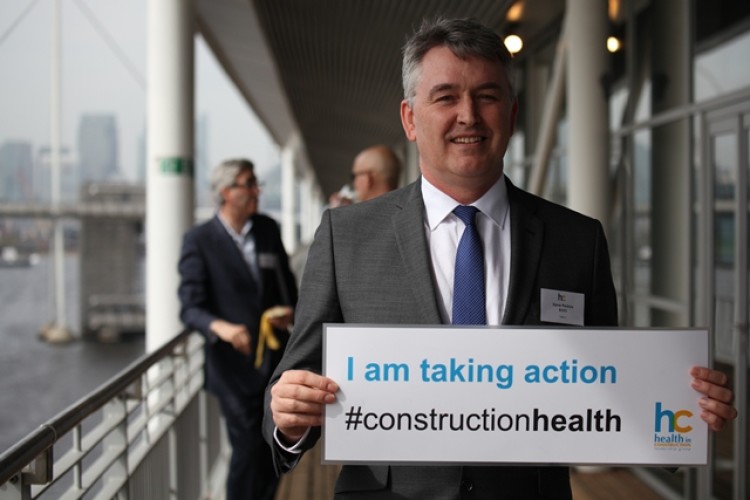 The second Health in Construction event, titled 'Committing Construction to a Healthier Future – from commitment into action', follows on from the inaugural event held in January 2016, when more than 150 chief executives signed a charter committing to improving occupational health.
Industrial-related illnesses and diseases kill 100-times more construction workers than workplace accidents, statistics show, mainly due to respiratory ailments and asbestos-related diseases.
In the construction sector there were 35 fatal accidents during 2014/15. In the same period it is estimated that around 4,000 construction workers died from cancer caused by their exposure to hazardous substances while at work. The majority of these cases are lung diseases caused by exposure to asbestos (2,600 deaths) and silica (600 deaths).
In the same period around 3,000 workers in the construction sector were suffering with breathing and lung problems that they believed were caused or made worse by their work, a rate significantly higher than the average across all industries.
The construction industry has seen a cultural shift in safety that has led to an 80% reduction in workplace fatalities over the last 40 years. There has been no such progress in occupational health.
At yesterday's event (21st April 2016), industry leaders discussed an integrated approach to managing health in the sector and ways to reduce the risk of developing respiratory disease. Those present took away self-assessment tools to develop action plans for their organisations.
Speakers included HSE chief executive Richard Judge and founding members of the Health in Construction Leadership Group Heather Bryant of Balfour Beatty and Clive Johnson of Land Securities.
Thames Tideway CEO Andy Mitchell said: "Britain has a proud record on safety – it's one of the best in the world. Our challenge is how we bring health on a par with safety. We now need to make transformational changes to eradicate the ill health effects caused by the work we do, and treat health like safety.
"It's through industry events like that of the Health in Construction Leadership Group, that we can share good practice and reach a collective agreement on the best ways to help ensure our workers are working in not just a safe environment, but a healthy one too."
Got a story? Email news@theconstructionindex.co.uk