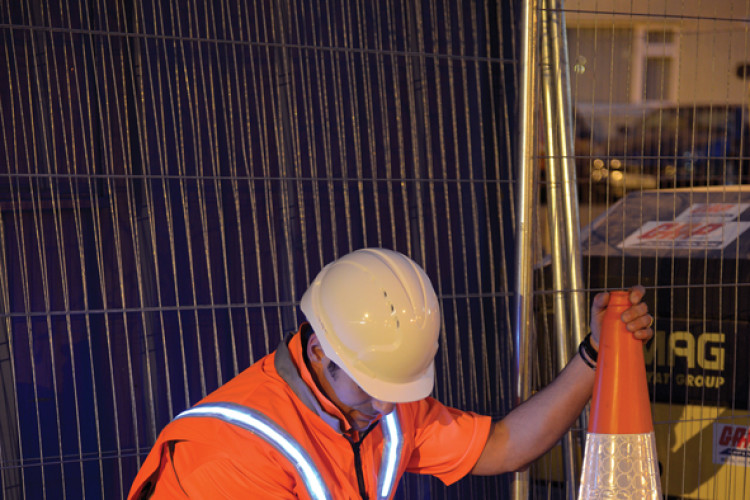 Fhoss Technology is another specialist that offers a powered lighting option for wearable PPE.
Traditional workwear usually incorporates highly reflective strips which glow brightly by reflecting light from an external source. Hence, to be seen, the wearer must be illuminated by vehicle headlights or some other light-source. The Fhoss range, however, emits its own light so that the wearer is visible even in pitch dark.
It does this by incorporating enhanced reflective prismatic tape with a batterypowered illuminated core.
One company that has decided to adopt the Fhoss Technology solution is Aggregate Industries, whose asphalt and highways divisions have both recently bought the garments for their site workers.
Garry Fitzpatrick, road surfacing supervisor for Aggregate Industries' Scottish division, said "Unfortunately, there are external hazards that are sometimes out of our control…Any way that we can light ourselves up and protect ourselves from these hazards is something we need to take very seriously. Knowing that our men are lit up from every angle and in total darkness gives us all peace of mind"
This article first appeared in the April 2015 issue of The Construction Index magazine. To read the full magazine online, click here.
To receive you own hard copy each month in traditional paper format, you can subscribe at
http://www.theconstructionindex.co.uk/magazine#
Got a story? Email news@theconstructionindex.co.uk