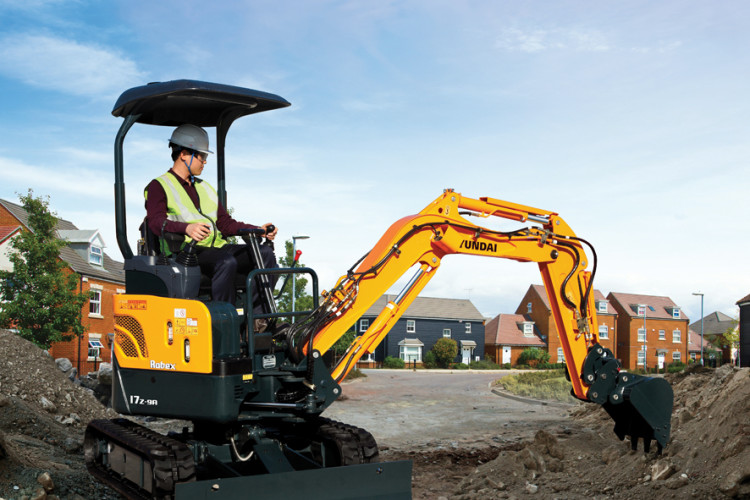 Besides being powered by new Stage IV engines to give reduced exhaust emissions and improved fuel economy, the new machines boast numerous other updates ranging from new cab features such as dashboard and instrument cluster to the hydraulic control and the exterior design.
Among the company's heavy machines on display are the first six models in the all-new HX series of excavators, ranging from the 22- tonne HX220L to the 52-tonne HX520L.
All are powered by Cummins Stage IV engines except the HX520L, which has a Scania engine.
The new machines also offer improved visibility from the cab, more accessible air filters and a number of minor aesthetic improvements. Also new are the first two models in a new range of wheeled loaders – also both Stage IV-compliant. The HL955 and HL960 are equipped with Cummins diesel engines and are said to deliver 10% lower fuel consumption than comparable machines.

Buckets have been redesigned for 5% more efficient handling and less spill and the ROPS/FOPS cabs are completely redesigned for better noise reduction, less vibration and more space for the operator. One brand new mini-excavator, the 1.6 tonne R17Z 9A, and an updated one, the R25Z-9A which has a new Kubota engine, join six other mini- and midi-excavators on the stand. In total, Hyundai is displaying no fewer than 29 machines on its 3,000m2 stand.
This article first appeared in the March 2015 issue of The Construction Index magazine. To read the full magazine online, click here.
To receive you own hard copy each month in traditional paper format, you can subscribe at
http://www.theconstructionindex.co.uk/magazine#
Got a story? Email news@theconstructionindex.co.uk