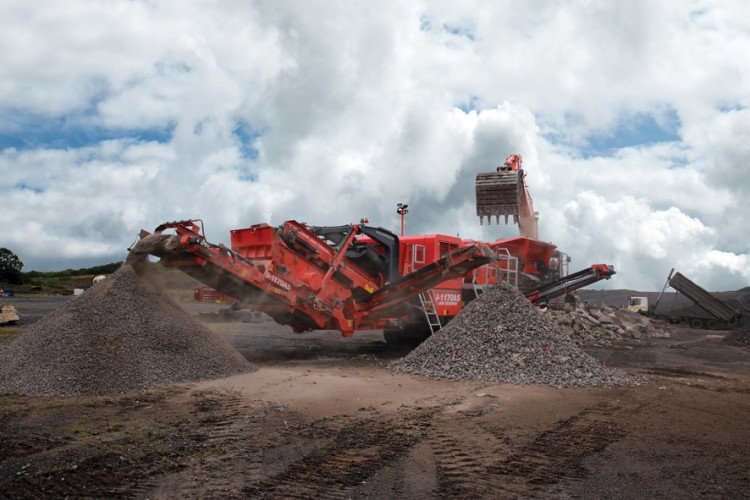 The new machine is built around Terex' 1,100mm x 700mm jaw crusher chamber which the company says provides excellent material reduction and product sizing. The jaw chamber features an optional hydraulic release which is especially useful when processing construction and demolition debris. The hydraulic release mechanism has an automatic overload protection system to prevent damage by uncrushable items in the feed material, says Terex Finlay. The machine is powered by either a Stage IIIA Caterpillar 261kW diesel engine of alternatively a Stage IV Scania engine delivering 257kW or power.
The hydrostatic jaw chamber transmission allows the machine to be reversed to clear blockages and also provides variable chamber speeds to suit different materials. With a heavy duty variable speed vibrating grizzly feeder and integrated pre-screen continuous choke feeding of the crushing chamber, efficient separation of fines material is ensured. Material from the pre-screen can be diverted to a stockpile via the on-board bypass conveyor. Finally, the machine is equipped with a 9.6m3 hopper with hydraulically folding sides and an hydraulic self-locking mechanism.
This article first appeared in the March 2015 issue of The Construction Index magazine. To read the full magazine online, click here.
To receive you own hard copy each month in traditional paper format, you can subscribe at
http://www.theconstructionindex.co.uk/magazine#
Got a story? Email news@theconstructionindex.co.uk