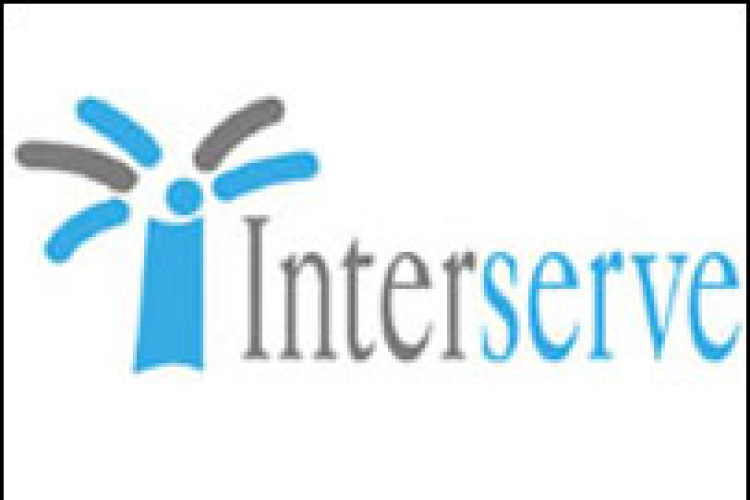 The killer for Interserve's finances has been its foray into the energy from waste (EfW) sector, building high tech processing plants that incinerate waste and generate energy.
An additional £35.1m provision, in addition to the £160m provided in 2016, is required to complete outstanding projects in Derby, Port Talbot, Rotherham and Dunbar. It expects to finish most of the construction by June but "significant uncertainty remains on the timing of commissioning", the board says.
However, the support services side of the business also performed badly. Only RMD Kwikform remains a bright spot within the group.
Consolidated revenue for 2017 was broadly flat at £3,250.8m (2016: £3,244.6m).  After amortisation of acquired intangible assets (£21.6m), goodwill impairment (£76.7m) and other non-underlying items – including £35.1m EfW provision and £33.2m restructuring costs – the operating loss was £224.8m (2016: £76.4m operating loss).
Year-end net debt stands at £502.6m (2016: £274.4m), an increase of £228.2m. However, Interserve recently agreed a refinancing deal with lenders to secure borrowing facilities of £834m. This deal received the necessary shareholder approval on Friday last week.
Chief executive Debbie White, who took over from Adrian Ringrose in September 2017, said: "2017 was a difficult year for Interserve, but it was also a year of significant progress. As a new management team, we have stabilised the business and taken the first actions to establish a solid foundation from which we can both serve our customers effectively and underpin improved future operational and financial performance.
"This work has focused on refinancing, conducting a thorough assessment of the contract portfolio, and introducing new management disciplines, processes and cost controls under the 'Fit for Growth' programme. We are confident that the cost savings and management actions identified will contribute at least £40-50 million to Group operating profit by 2020, with the 2018 benefit estimated to be £15 million.
"The refinancing we recently agreed with our lenders is a major step in securing a firm financial platform to underpin the Group's future. Of course there is much still to do.  However, we are encouraged by the support from our lenders and the new facilities will allow us to execute our business plan, focus on delivering a good service for customers, drive improved operational and financial performance."
Overall, she described the 2017 performance as "extremely poor". Debbie White joined Interserve from Sodexho, another facilities management company. The new leadership team now in place also includes Mark Whiteling as CFO, Sally Cabrini as director of transformation, IT and people and Andy McDonald as general counsel and company secretary.
Debbie White said that Interserve's support services business had shown itself bad at choosing and pricing contracts. "A significant proportion of our support services business consists of high volume, and relatively low margin contracts.  Historic selection and pricing in this sector has not been as disciplined as it will be in the future and the contract provision and poor performance is reflective of this," she said. "In addition, the operational discipline needs to be strengthened to ensure predictable and resilient results."
The UK construction division had also been badly run she said. "This division has also historically suffered from poor decision making in project targeting and inadequate project control, reflected in the significant provisions we have made against a number of outstanding projects following our contract review."
Excluding exited businesses, Interserve's 2017 revenue from UK construction was up 20% at £1,048.2m (2016: £870.8m) but it made an operating loss of £19.4m (2016: £25.2m profit). International construction contributed £19.2m to operating profit (2016: £16.9m) on revenue of £290.5m (2016: £269.9m). The overall construction business thus made an operating loss of £200,000.
The board has now set up a contracts and investments committee to approve all contracts requiring a parent company guarantee, a bond, or is worth more than £5m.
Revenue from support services was £1,881.4m (2016: £1,986.0m) but operating profit was down 54% to £41.7m (2016: £89.5m). The UK operating margin fell from 4.7% to 2.3%. This was described as "a disappointing performance, largely due to the impact of regulatory changes, challenging contract mobilisations, excessive historical overheads and a cost base that has not been flexible enough".
RMD Kiwkform, by contrast, (the equipment services division) reported an operating profit of £54.4m, up 12% on 2016. Revenue was up 2% to £229.0m, giving it a healthy profit margin of 23.8%.
Interserve 2017 reported financial performance
| | | |
| --- | --- | --- |
|  £million | 2017 | 2016 |
| Consolidated revenue | 3,250.8 | 3,244.6 |
| Total operating profit pre-amortisation and non-underlying items | 74.9 | 155.0 |
| Amortisation of acquired intangible assets | (21.6) | (29.9) |
| Goodwill and other asset impairments | (76.7) | - |
| Contract and balance sheet review charges | (86.1) | (30.8) |
| Energy from Waste | (35.1) | (160.0) |
| Property development | (26.0) | - |
| Restructuring costs | (33.2) | - |
| Professional adviser fees | (13.9) | - |
| Strategic review of Equipment Services | (7.1) | (10.7) |
| Total operating loss | (224.8) | (76.4) |
Got a story? Email news@theconstructionindex.co.uk