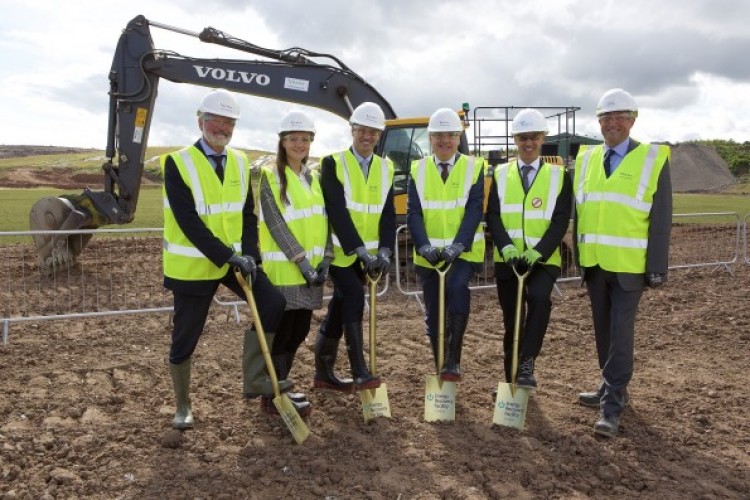 The new waste-to-energy facility will be based at Viridor's rail-linked Oxwellmains waste treatment hub in Dunbar.
Interserve is working with technology specialist Babcock & Wilcox Vølund (BWV). It is this team's second waste incinerator for Viridor in Scotland. Interserve and BWV are also building the £154m Glasgow Recycling & Renewable Energy Centre in Polmadie, which is three-quarters complete. [See video below.]
The Dunbar facility is expected to take 36 months to build. Once operational, the site will process 300,000 tonnes of post-recycling residual waste a year to generate 30MW of base-load renewable energy directly to the grid. It will also generate up to 10MW of heat for local use.
Viridor secured planning consent for the site from Scottish ministers in December 2010.
Viridor CEO Ian McAulay said: "Viridor is at the forefront of helping Scotland achieve its internationally ambitious target to be a zero waste nation. Part of a £357m Scottish recycling and energy investment programme committed within the last 18 months, this project will be transforming waste that would otherwise have been consigned to landfill into vital renewable energy for 39,000 Scottish homes."
Progress made on Glasgow Recycling & Renewable Energy Centre (GRREC)
Got a story? Email news@theconstructionindex.co.uk