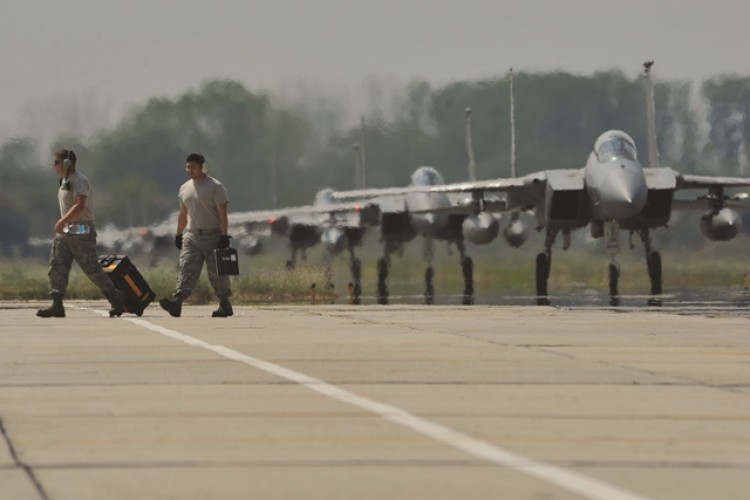 The contract was actually awarded by the UK Ministry of Defence's Defence Infrastructure Organisation (DIO). It begins in November 2016.
The prime contract, called United States Forces Prime (USFP), combines four existing facilities support contracts, which cover the six US Air Force (USAF) main bases in the UK and their associated satellite sites. Interserve will provide a combination of total facilities management and engineering services maintenance for three operational wings of the USAF: 48th Fighter Wing, 100th Air Refuelling Wing and 501st Combat Support Wing.
Many of the sites that Interserve will manage have outsourced support services previously, but this is the first time that the entire USAF estate will be managed by a single provider. This amalgamation of contracts is designed to improve efficiency and cut costs.

Interserve chief executive Adrian Ringrose said: "We have a long-standing and highly successful relationship with the Ministry of Defence and the armed forces, and have proven our ability to deliver integrated support services efficiently and cost-effectively across a diverse military estate.
"Bringing the United States Air Force's facilities management under a single arrangement is a significant undertaking, but one which will undoubtedly deliver real synergies and greater flexibility for our client. We look forward to expanding our longstanding partnership with the Defence Infrastructure Organisation and to building a strong relationship with the US Air Force."
Interserve already provides facilities management services for: the UK military training estate: Royal Naval bases in Portsmouth, Gosport, Dartmouth, Plymouth and Torpoint; MoD establishments in Corsham and Lyneham; the Defence Sixth Form College in Loughborough; and permanent joint operating bases in Cyprus, Gibraltar, the Falkland Islands and Ascension Island.
Got a story? Email news@theconstructionindex.co.uk