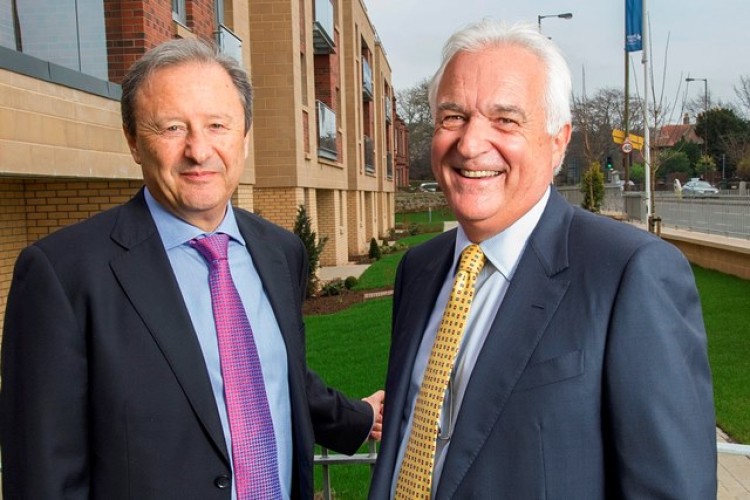 The board expects that the initial public offering will improve its access to capital markets to fund future growth. Net primary proceeds of approximately £70m will be used to provide flexibility for further investment in land and construction.
McCarthy & Stone pioneered the concept of owner-occupied retirement housing in 1977, and has since sold approximately 50,000 units across more than 1,000 developments in the UK. Of the 1,919 registrations of properties specifically designed for the elderly with the National House-Building Council (NHBC) in 2014, 1,355 were registered by McCarthy & Stone.
The strategy is to create a business capable of building and selling more than 3,000 units a year over the medium term.
Since a financial restructuring in 2013, the company is owned by a consortium of UK and overseas funds and banks. McCarthy & Stone has seen its net asset value increase from £358m two years ago to £469m as at 31st August 2015. Net debt is £33.1m, equivalent to gearing of 6%. Latest annual revenue was £486m, with £95m underlying operating profit.

Chief executive Clive Fenton said: "This is an incredibly exciting time in the company's evolution. There is a structural under-supply of specialist retirement housing in the UK and McCarthy & Stone has the expertise, track record and financial strength to address this need. We have a proven business model with high barriers to entry and a strong brand that resonates with our target customers supported by an industry-leading record for customer satisfaction. Listing on the London Stock Exchange will provide the ideal foundation for the group to move to the next stage of its development and the Board and I will continue to work hard to deliver on our ambitious growth plans."
Non-executive chairman John White said: "In the UK, approximately 3.5 million people are interested in buying a retirement property, but only 128,000 properties had been built as at April 2014. As the industry leader, McCarthy & Stone is in a unique position to address the unprecedented market opportunity we see before us. McCarthy & Stone comes to the market with a strong track record of growth in revenues, profits and cashflow, an outstanding management team and a clear strategy to deliver sustainable growth. I am delighted to be chairing the business at this important moment in its development."
McCarthy & Stone previously listed on the London Stock Exchange in 1984 but was taken private inn 2006 by a consortium led by Halifax Bank of Scotland (HBOS). Since the banking crisis, its ownership has been shuffled around various financial investor groups.
Got a story? Email news@theconstructionindex.co.uk