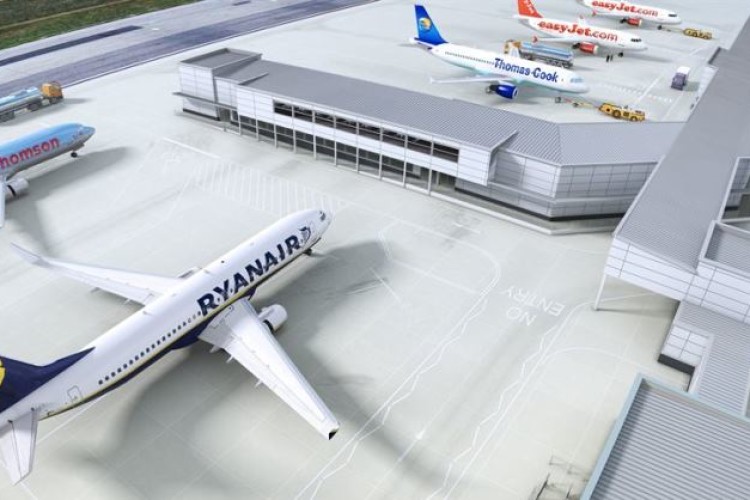 It is the largest scheme awarded to date through the four-year capital works framework announced at the start of the year.
The new central walkway scheme is designed to provide improved access to the existing forward coaching lounge and ease departure lounge congestion during peak travel times. The two-storey steel-frame walkway will include four new pre-boarding zones, serving up to six departure gates. The 41,700 sq ft structure will connect directly to the departure lounge and will be served by an escalator, six lifts, food and drink vending, and toilet facilities.
ISG landed the project with a proposal to minimise disruption and set up a secure land-side enclosure.
The new central walkway forms part of a major development of the airport and follows completion of a western walkway in 2010, which reduced the need to bus passengers to and from aircraft.
Alan McCarthy-Wyper, managing director of ISG's construction business, said: "The Bristol Airport capital works framework will prove highly influential in fast-tracking the operator's planned enhancements to almost double passenger capacity by 2023."
Got a story? Email news@theconstructionindex.co.uk