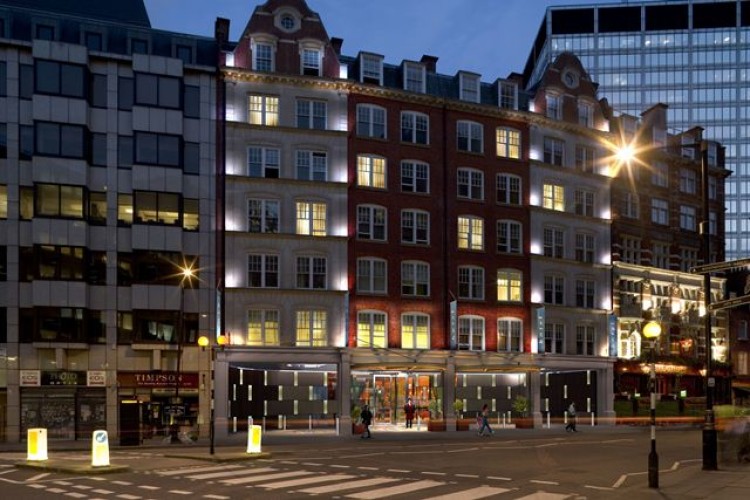 Located on Broadway, close to the Houses of Parliament, the site was originally developed as a hospital, later to become home to the government's Treasury Solicitor. The underused buildings will now be transformed by ISG into a luxury hotel – The InterContinental London Westminster, with completion scheduled for the end of 2012.
ISG will fit out 256 guest bedrooms on levels one to six, including several suites and a large presidential suite on level six, where ISG will also create an 'executive club' bar and lounge area. The ground floor will be configured to provide an open plan layout, with reception area leading through to a tea lounge, then into a winter garden area, contemporary restaurant and finally a bar.
The project requires structural alterations to create the open plan layout across the basement and ground floor levels and to knit the three structures into a single building. ISG will also install seven new lifts within the building – three front of house, three back of house and one fire service access lift - and will construct a feature helical staircase from basement to ground floor.

Back of house offices and facilities, including the restaurant and bar kitchens will be located on the ground floor. Across the basement level, ISG will create a range of conference and banqueting accommodation, along with a gym for hotel guests. Further back of house facilities will also be in the basement along with the hotel's plant room and IT infrastructure.
The scheme also includes external envelope works, including the renovation of the original building's façade and replacement of all windows. ISG will also construct a new porte cochère to allow vehicular drop off and pick up under cover at the hotel entrance.
Peter Kilby, managing director of ISG's Hotels division, said: "This is a complex programme that involves extensive remodelling of existing buildings on a central London site, where access and logistics will always prove challenging. InterContinental is one of the world's most prestigious hotel brands and the Westminster location will become a showpiece hotel in the Supreme Hotel company portfolio, so consistency of quality and finish is of paramount importance across the development. ISG's extensive project management expertise and experience within the hotel sector will be key to the successful delivery of this high profile project within such a tight programme."
Got a story? Email news@theconstructionindex.co.uk