Mr Blake has been with JCB for nearly 25 years and took over as chief executive in 2010 on the departure of Matthew Taylor, who quit not much more than a year into the job.
Graeme Macdonald, 45, was appointed group managing director of business operations at the same time and was subsequently made chief operating officer. He was previously instrumental in setting up the JCB factory in Savannah, Georgia as president of JCB Inc.
Mr Blake (pictured below) began his career with Westland Helicopters in Yeovil. As CEO of JCB, he has presided over the company's return to sales and production growth against a backdrop of continued economic uncertainty around the world. He will remain as a senior advisor and board member of the company.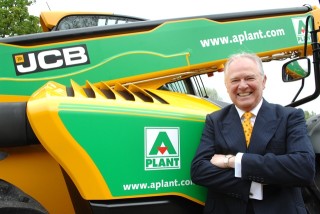 Got a story? Email news@theconstructionindex.co.uk