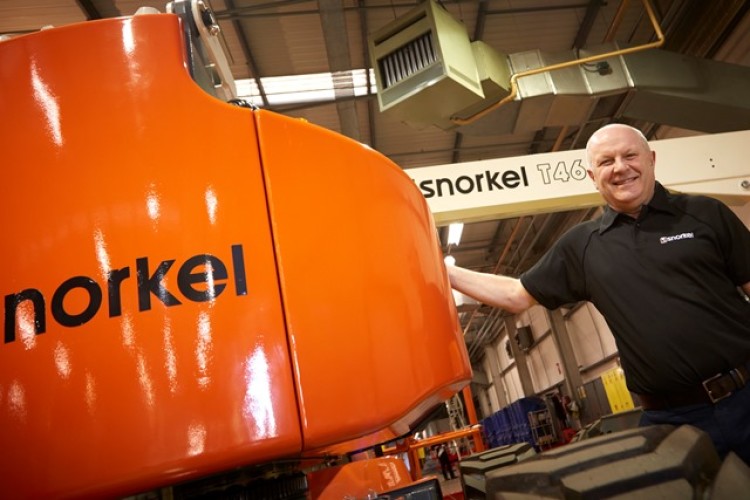 John Gill joins Snorkel from Terex Pegson, where he was general manager and operations director of the Powerscreen (formerly Pegson) business in Coalville, but he has also experience with Komatsu and JCB.
US-owned Snorkel, formerly UpRight, makes powered access platforms at the Vigo Centre near Washington, Tyne & Wear.
Mr Gill started his career with British Steel as a sponsored graduate before joining Komatsu UK in 1987 in production engineering.  He rose to manufacturing director in 1997 before moving to JCB as Managing Director for JCB Heavy Products in 2001, a job he held for nine years before transferring to JCB Loadall, where he spent a further five years as managing director of the telehandler division.
Originally from the northeast, Mr Gill has a postgraduate diploma in welding technology from the University of Northumbria and a BSc in metallurgy from Aston University. 

Snorkel chief executive Matthew Elvin said, "We welcome John to the Snorkel team. He is a high calibre leader with a successful track record and an unparalleled knowledge of both manufacturing processes and the mobile construction equipment industry. John has the ability to implement manufacturing and operational strategies that will deliver a consistently high quality product that meets the expectations of our expanding global customer base.
"While John is ultimately responsible for our UK manufacturing facility, his expertise will be extremely beneficial in driving continued improvements across our manufacturing facilities globally and preparing the business for further growth."
John Gill himself said: "I really believe that this role is a perfect fit. Snorkel is in a significant growth phase and there is a genuine focus on continuous improvement across all facets of the business. With my experience, I feel confident that I can help the UK manufacturing facility, and the wider business, to move to the next level in delivering high quality, cost-effective products that are safe, reliable and innovative to our customer base when they need them.  I am also excited to be moving back to the northeast of England."
Got a story? Email news@theconstructionindex.co.uk