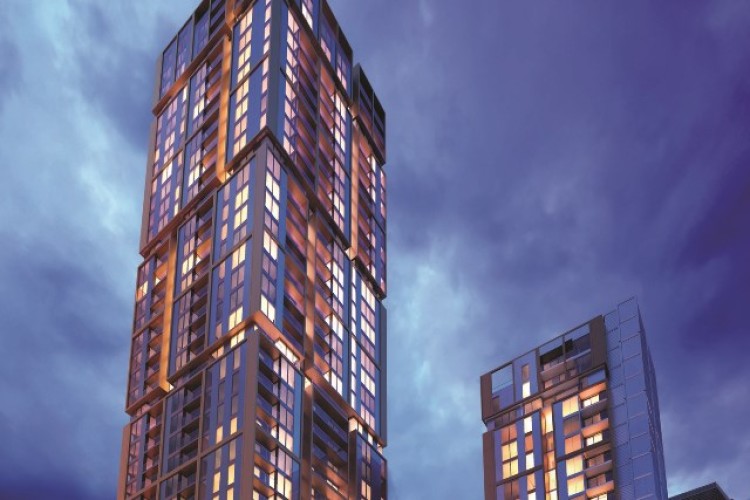 JS Wright will supply and install the mechanical services for the Maine Tower at Galliard Homes' prestigious Harbour Central development in Canary Wharf.
The 42-storey tower block will have 299 apartments and is the largest of five residential buildings in a scheme that will eventually provide 642 properties.
JS Wright will also provide the mechanical and electrical (M&E) services for Harbour Central's amenity buildings incorporating two gyms, a boxing ring and yoga studio, and a cinema, as well as lobbies and lounge areas. 
The contractor, which installed the engineering infrastructure for the Maine Tower under an earlier contract, will install a low temperature hot water heating system including heat interface units in each apartment that will enable residents to receive instant domestic hot water and heating from a central plant room.
JS Wright will also install a chilled water system with risers connected to fan coil units to provide comfort cooling on demand to each property, along with a boosted cold-water system with extended pipework to provide potable water.

The company's 90-week project, scheduled for completion in December 2019, will also involve the installation of a mechanical ventilation heat recovery system, which will extract stale air from each apartment and replace it with fresh incoming air, and an above-ground drainage system.
JS Wright will also begin work on site this summer on its other new contract with Galliard Homes to provide the M&E services for three amenity blocks ranging in height from eight storeys to 35 storeys at Harbour Central.
The mechanical systems will include heating and cooling with fan coil units, heat recovery ventilation, and hot and cold-water distribution. The electrical services will include power generation, lighting, fire protection and security controls.
The amenities fit-out is scheduled for completion in December 2018.
Got a story? Email news@theconstructionindex.co.uk