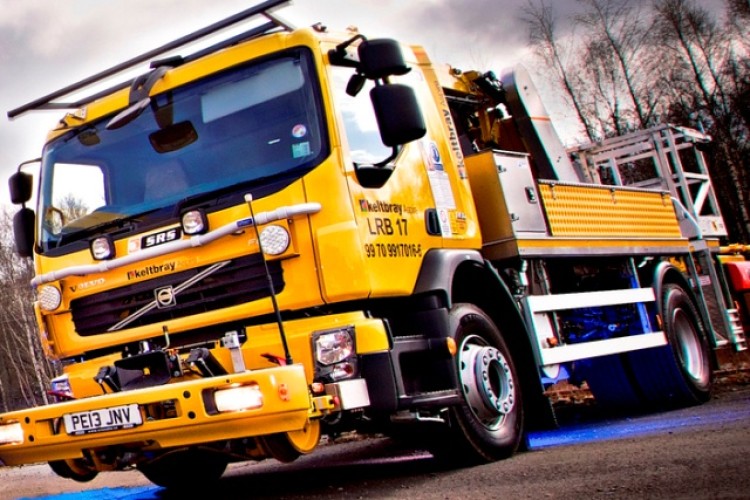 Keltbray said that this is the biggest vehicle investment in the rail electrification industry for nearly a decade, and boosts its road-rail fleet to 85 vehicles.
The investment comprises five new Swedish-made LRB 17 Road-Rail vehicles from SRS Sjölanders.
The vehicles will be immediately deployed on the West Coast Main Line, where Keltbray won its biggest ever contract last year, worth £46m, on Network Rail's Phase 3A Power Supply Upgrade Project. They will be fully operational by the end of May, Keltbray said
 "Our current fleet is at maximum utilisation, and so these new machines will help reduce the need for us to hire in extra capacity at peak times," said Keltbray Aspire managing director David Godley. "These vehicles are also more flexible, they have a 10m-reach and provide our linesmen with a safe working environment utilising in basket electric and pneumatic tool facilitation. Our new fleet will provide more efficient and flexible machines to keep train downtime and disruption to rail passengers to an absolute minimum."

"It is more than nine years since we last provided new equipment of this kind into the UK market, so we are delighted with this order," said Peter Sundström, managing director of SRS Sjölanders, one of the world leaders in road-rail technology.
"The vehicles supplied to Keltbray are key to reducing transport time and increasing working time," he added. "They are more user-friendly and have a number of new features, including improved lighting and tool box storage, a state of the art control system and new safety systems to the access platforms, comprising overload protection and protection from fouling the adjacent lines. They can also facilitate additional equipment, such as pantographs and wire lifters, have colour displays that make it easier to position the vehicles and access platforms, while the chassis has a higher level of comfort for drivers and passengers."
Got a story? Email news@theconstructionindex.co.uk