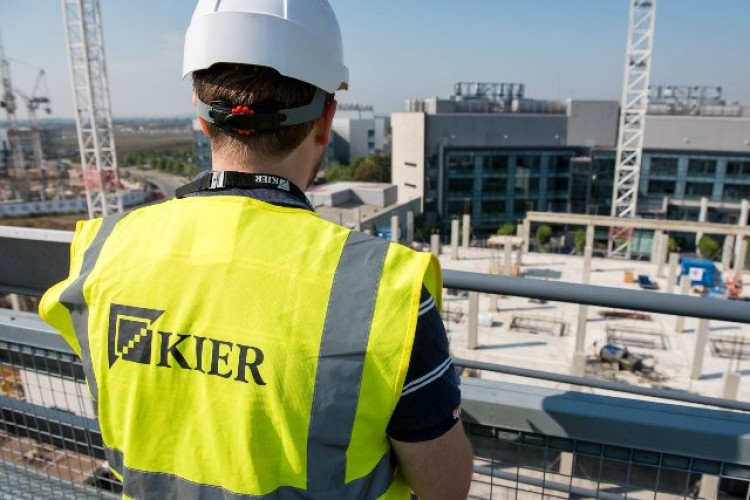 In the year to 30th June 2017 Kier Group reported a pre-tax profit of £25.8m on revenue up 5% to £4.27bn. The previous year it lost £15m before tax.
Operating profit for the year was up 3% to £146m (2016: £141m).
The latest results at Britain's third biggest construction contractor were impaired by one-off costs: the closure of the Caribbean and Hong Kong businesses resulted in non-underlying charges of £86m. But the sale of Mouchel Consulting in October 2016 generated a profit on sale of £40m.
Kier is now solidly focused on construction, with building, infrastructure and housing now representing 90% of its revenue and profit. The construction division continues to make a loss, widening to £10.1m this time from a £3.2m loss the previous year. However, it bagged a record £3bn of new contracts in the year. Revenue was up 6% to £2,019m (2016: £1,901m) with an underlying operating profit increase of 2% to £39.8m (2016: £38.9m). Underlying operating margins were maintained at around 2.0% (2016: 2.0%).


Chief executive Haydn Mursell said: "Our underlying performance for the year was good. Having simplified our portfolio, the group is more focused and able to pursue its growth ambitions in our three core markets; building, infrastructure and housing, which now represent 90% of the group's revenue and profit. We continue to invest in the business to improve our operational efficiency, providing a robust platform on which to take advantage of the strong long-term fundamentals in these core markets.
"Our Construction and Services order books of £9.5bn, together with our c.£2bn property development and residential pipelines, provide good long-term visibility of our future work. This visibility, coupled with our healthy balance sheet, provides us with confidence of achieving our Vision 2020 strategic targets."
He added: "We are progressing well with the roll-out of our £70m investment in a new Oracle ERP system with 70% of the group now operating on the new platform. This system provides high quality and timely information, together with improved back office systems and efficiencies."
Got a story? Email news@theconstructionindex.co.uk