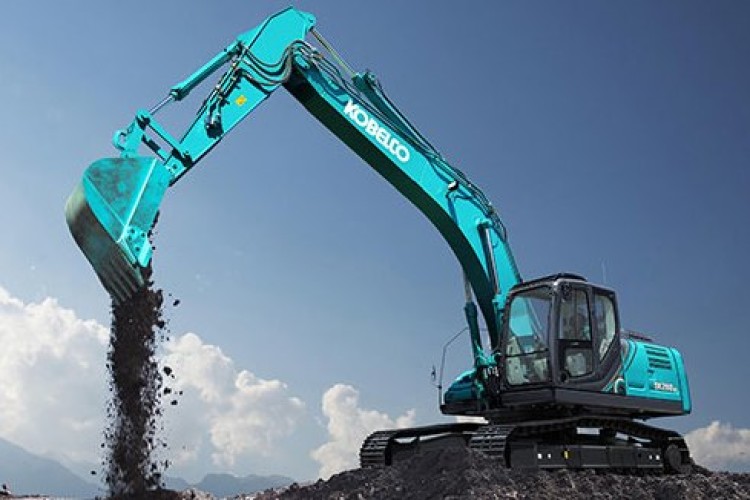 Kobelco says that the SK260LC-10/SK260NLC-10 models offer 9% fuel savings compared to the previous Generation 9 equivalents in S-mode (normal work) 10% savings in Eco-mode.
One of the main contributors to improved fuel consumption is a new engine-cooling fan design that requires less energy to reduce engine workload.
The SK260LC-10/SK260NLC-10 use Hino engines incorporating a diesel oxidisation catalyst and a combination of selective catalyst reduction and a diesel particulate filter.  Together these reduce the amount of DEF/AdBlue fluid used in the post-exhaust gas system, which also reduces the effects of particulate matter discharge and ensures Stage IV emissions regulations are complied with.
Engine efficiency is also improved through the use of a new system called Kobelco Arm Interflow System (AIS). When lowering the boom, a hydraulic regenerative system enables the boom's weight to force hydraulic fluid to the shovel arm. This means the use of forced fluid from an external force (the pump) is greatly reduced.

Operator benefits of Generation 10 include safety cabs revised to include control levers with a lighter-feel, a new 'lock' lever and control lever box, Kobelco says.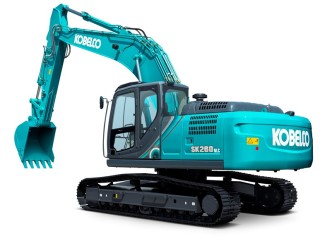 KCME product marketing manager Peter Stuijt said: "Once again Kobelco has produced a product that matches and exceeds the requirements and standards of today's customers. Class-leading fuel economy with high work performance is the direct result of Japanese design and engineering. As can be seen with the impressive specification and features of SK260LC-10/SK260NLC-10, Japanese technology and customer-led feedback has successfully come together as one to provide customers with reliability, operator comfort, low cost and high work efficiency while returning a remarkably small carbon footprint."
Got a story? Email news@theconstructionindex.co.uk