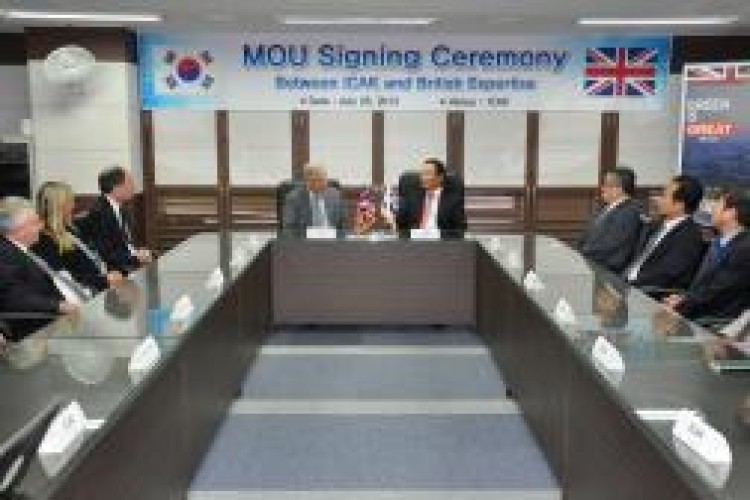 British Expertise – which represents UK companies offereing professional services internationally – signed the memorandum of understanding (MoU) with the International Contractors' Association of Korea (ICAK).
It creates joint consortia between ICAK - Korea's only organisation providing multifarious direct and indirect support to Korean contractors operating overseas - and members of British Expertise.
Such cooperative ventures are already under way in Burma, and there is promise for cooperation in markets as diverse as Mongolia, the Middle East, and Latin America.
The Duke of Gloucester, himself a qualified architect, presided over the signing of the MOU during a three-day visit to Korea.
Korean engineering, procurement and construction contractors have delivered more than US$500bn (£322bn) of projects in over 130 countries since the 1960s. In 2012 they delivered US$65bn of projects including US$37bn in the Middle East and North African region.
ICAK Representative Mr Woon Joong Kim told UK Trade & Investment (UKTI): "I hope the comprehensive construction and engineering partnership between our two nations will create the mechanisms for cooperation in a number of fields such as infrastructure, energy, new city development, and in all construction and engineering areas. In addition, based on the MoU, I look forward to finding new business cooperation opportunities among British and Korean companies both in domestic and global markets."
Got a story? Email news@theconstructionindex.co.uk