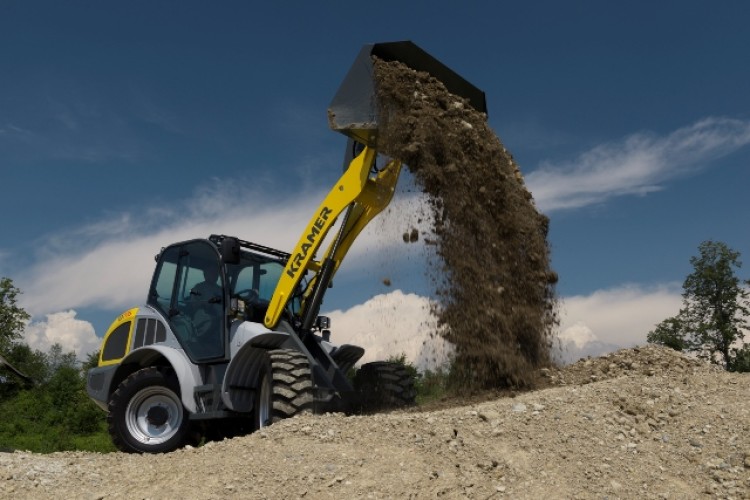 "With our ever growing worldwide market, we decided to simplify our brand name," said company spokesman Karl Friedrich Hauri. "In future the Kramer brand will stand alone, without the addition of allwheel [allrad]. Our customers just use the name Kramer anyway and a shorter name can be better positioned to our products."
He added: "As part of the same step, we are adapting our machine names so our customers can assign the size classes better."
Products are now branded according to Economy (5 Series) and Premium (8 Series). For example, 8095T then represents a product from the 8 Series (i.e. Premium) with a bucket capacity of 0.95m3, and the T stands for telescopic wheeled loader.
Kramer has introduced new wheel loader models of the 5 Series (i.e. Economy), 5075, 5085, 5085T and 5095, with bucket sizes from 0.75 m3 to 0.95m3.
The central component of the larger models 5085T and 5095 is a charge air-cooled 4-cylinder turbo engine with 55kW (75hp). There is 17% more torque compared to the previous engines.
The Kramer Premium Series – formerly the 80 series now the 8 Series – comprises seven wheeled loader models from 8075 to 8115, with three engine variants, also with 17% more torque than before and 10% less fuel consumption. The Powerflow high-performance hydraulic system is available as an option on most 8-Series models.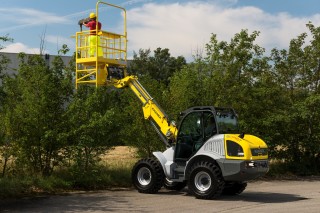 Got a story? Email news@theconstructionindex.co.uk