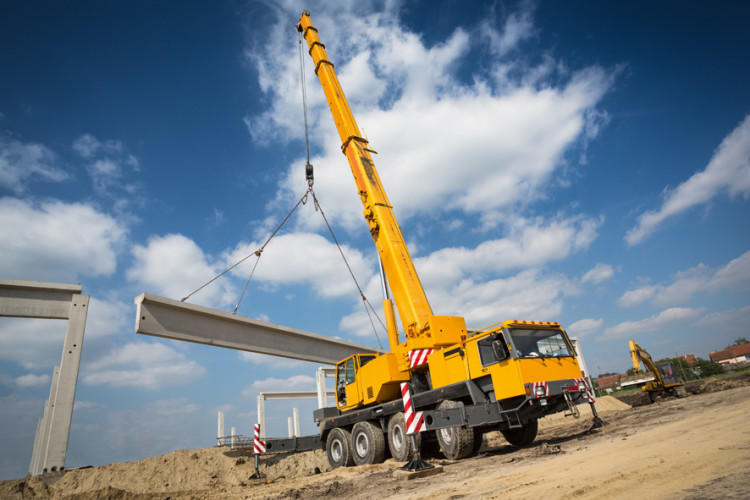 A new scheme to license European crane operators is currently going through its final testing in the Netherlands, Denmark and Italy. Called the European Crane Operators Licence, or ECOL for short, it is being created by ESTA, the European association for abnormal road transport and mobile cranes.
The initiative, which has received initial backing from transport and lifting companies and several international contractors as well as clients in the oil, gas and wind energy sectors, is expected to be launched early in 2019. It already has the support of the UK's Construction Plant-hire Association.
The ultimate aim is that ECOL will both raise standards in countries where safety is poor and make it easier for skilled operators to move across national boundaries when required.
ECOL will not replace national card schemes such as the UK's Construction Plant Operator Scheme, but sit alongside them.
An operator holding a national card who wants to acquire an ECOL licence might be required to take additional training, depending on the level of the national scheme.
Likewise, an ECOL card-holder who wants to acquire a particular national operator's card might be required to take some further training in order to meet local requirements. But if the ECOL standards and the national training scheme are fully aligned then no further training will be required.
An operator holding a fully aligned national card will be eligible to receive an ECOL licence - provided he or she registers with ECOL and the organisation's SkillRecord system that logs each candidate's progress.
The first trial of the new ECOL scheme has been successfully completed at Mammoet's training centre in Rotterdam, the Netherlands, and the organisers now intend to run three more pilot projects, one more in the Netherlands plus one each in Denmark and Italy this autumn before the system goes fully live.
ESTA director Ton Klijn says that crane operators' skills and standards in some countries needed to be updated and that the ECOL scheme would have huge benefits for the entire industry – from clients, contractors and rental companies to the operators themselves.
"The growing sophistication of the equipment and rapid technological change needs to be reflected in training schemes across Europe, some of which are based on structures that were set up many years ago," he says.
"In addition, the issue of an ageing workforce means the existing skills shortages are going to get worse, specifically in western Europe.
"Under our proposed scheme, an employer will have the ability to ensure that any crane operator they take on, wherever they come from within the EU, will have an accepted level of competence if they are ECOL-qualified," explains Klijn.
"It is clear that using ECOL as a way of training everyone to the same benchmark will raise standards, improve site safety and boost employment opportunities for qualified operators. ECOL can only help the industry meet demand and raise standards of safety."
At present, standards in Europe vary hugely from country to country. In Italy, for example, it is possible to obtain an operator's licence from scratch after 24 hours' training.
Klijn adds: "We require 240 hours' training, half theoretical, half practical, though the proportions can be varied. At the end of the training, an exam is taken. That is a step-change for some countries but it is one that the industry thinks is necessary."
Klijn is also keen to correct a common misunderstanding about the ECOL scheme:
"We are not proposing to retrain all of Europe's crane operators – that is simply not the case. ECOL does not mean experienced and qualified operators, with the necessary documentation, will need to retrain to obtain an ECOL certificate.
"Any operator that has the necessary initial education, and experience and can prove it, will not have to start from scratch but will find it straightforward to obtain an ECOL certificate."
According to Klijn, ECOL is already attracting the attention of big industrial clients. "We are beginning to see interest in ECOL from major clients in some sectors – every big company that turns to us for support in their international ventures we try to get in the ECOL camp."
Operators contacted so far seem to be strongly behind the project; most say that they can see considerable value in being able to work throughout Europe without having to be retested by local regulators in every country.
Klijn says he is very satisfied with how smoothly this first trial has gone. "As for the trainers themselves, they said it was good solid training, with a lot of common sense in it," he says. "The structure leaves room for trainers to adapt the syllabus as they see fit to accommodate better training results with individual pupils, based on their background."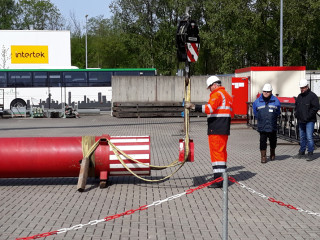 ESTA has applied to have the ECOL operator certificate registered and recognised at European Qualifications Framework (EQF) Level 2 across Europe. A final decision is expected soon.
Klijn is also calling on European training organisations to send in their training schemes so that they can be validated against ECOL standards. "The idea is to compare all of the national training schemes and to identify what is needed – if anything – for them to comply with ECOL standards," he explains.
• ESTA - the European association of abnormal road transport and mobile cranes - was founded in 1976. Today, it has members in nineteen countries. It represents national trade associations whose own members are mobile crane rental and abnormal road transport companies.
ECOL in a nutshell
Currently each European member state has its own rules covering professional competence and certification of crane operators. Some are compulsory, some optional – and some countries have no rules at all.
In 2013, ESTA decided to investigate whether a European craft proficiency certificate for crane operators could be established. Similar initiatives already exist in the US and in Australia and these schemes have helped ESTA develop a basic template for the new European Crane Operators Licence.
A European craft proficiency certificate can contribute to the harmonisation of laws and regulations by explaining what is covered by the certificate and what is nationally regulated.
ESTA's first task was to establish the minimum requirements for safely operating a crane – not only technical knowledge and skills, but also the operator's personal skills, attitudes, behaviour and experience on various machines.
Worldwide, crane specifications and workplace conditions don't vary enormously; the challenge is finding the right balance between specific national requirements, which can vary considerably, and the minimum required standards.
An ESTA working group visited a number of member countries – including Germany, Poland, Norway and the Netherlands – and analysed the different competence schemes and training materials.
In collaboration with the various regional authorities, the ESTA team drew up a list of desirable learning outcomes – i.e. what the operator needs to know – and developed a framework setting out how those outcomes will be delivered.
A "generic training design" provides a template for training institutes to develop programmes that match the requirements of the ECOL licence.
ECOL will supplement, rather than supersede, existing national qualifications and is likely to be set at a higher qualification level than currently exists in many member states - so countering the fear amongst some in the industry that ECOL could become a "lowest common denominator" qualification.
When crane operators pass their exams, they will receive their ECOL licence and will be included in the ECOL register. However, they will have to keep up-to-date with changes in the industry and collect credit points to maintain their registration.
An ECOL Foundation has been established to supervise and monitor the system of education, examination and maintenance.
ESTA will have a strategic supervisory role, setting the criteria for being a licensed operator and defining the key performance indicators for remaining licensed, but will not take part in carrying out training and examination.
The Foundation will also set the criteria for both ECOL educators and ECOL examination institutions; only 'ECOL-approved' bodies can train and test operators and use the ECOL logo.
Funding for the ECOL project has been provided under Erasmus+, the new European funding programme for education, youth and sport.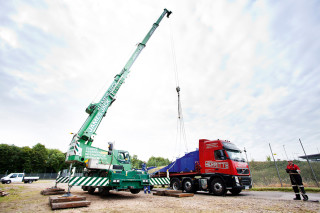 This article was first published in the November 2018 issue of The Construction Index magazine
UK readers can have their own copy of the magazine, in real paper, posted through their letterbox each month by taking out an annual subscription for just £50 a year. Click for details.
Got a story? Email news@theconstructionindex.co.uk