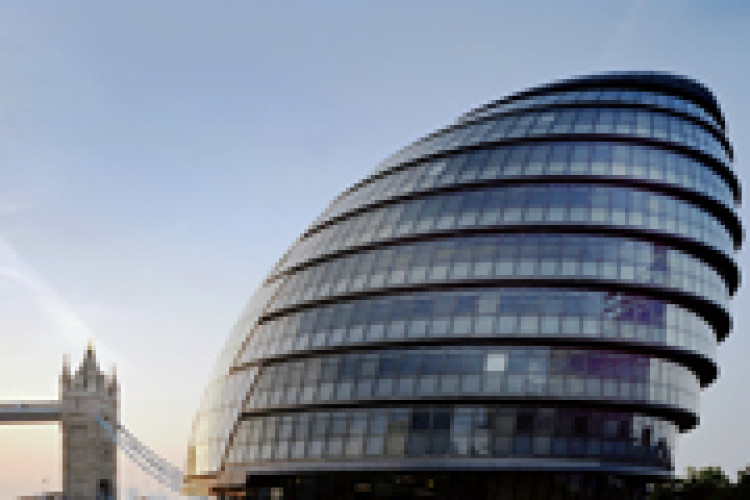 Mayor of London Sadiq Khan has agreed with local borough councils and housing associations who is going to get what money. The full list is below.
An estimated £1.7bn will be spent on building work, with new homes in all 32 boroughs and the City of London. They will be delivered by 44 housing providers, including nine London councils as well as housing associations.
Of the 49,398 total, 17,500 will be for rents around social levels, and just under 32,000 will be for a combination of the new 'London living rent' and shared ownership. London living rent is a new type of tenancy introduced last year to help middle-income earners in the capital saving for a deposit to move into shared ownership by offering them rents based on one-third of average local gross household incomes.
The allocations also include eight new strategic partnerships with housing associations. The partnerships – with L&Q, Hyde, Genesis, Clarion, Network, Notting Hill, Optivo and Peabody – have been struck between the mayor and housing associations that are prepared to build new homes at scale and will deliver at least 60% affordable housing across their portfolio of sites. These partnerships will deliver 38,500 affordable homes.
Jasmine Whitbread, chief executive of London First, said: "With the average monthly rent now at £1700, businesses are increasingly worried about their employees being priced out of the capital. As the Mayor gets to grip with the reality of housebuilding, it's great to see him making good on the promise of tens of thousands of affordable new homes. But London's housing shortfall hasn't been addressed for years - to catch up to the volumes we need the Mayor has to keep up a drumbeat of housebuilding across the capital, otherwise we risk losing the people we need to stay competitive."
2016-21 Affordable Housing Allocations – By Housing Provider
| | | |
| --- | --- | --- |
| Organisation Name | Homes | GLA Funding Allocation |
| A2Dominion Homes | 1,870 | £80,776,000 |
| Almshouse Consortium Ltd | 86 | £5,160,000 |
| Brick by Brick (Croydon Council) | 199 | £5,572,000 |
| Catalyst Housing Limited | 1,216 | £41,024,000 |
| City of London | 244 | £14,640,000 |
| Clarion Housing Group | 5,000 | £168,300,000 |
| Estuary Housing Association Limited | 76 | £2,072,000 |
| Evolve Housing + Support | 49 | £2,940,000 |
| Genesis Housing Association Limited | 2,049 | £70,712,000 |
| Grainger Trust Ltd | 34 | £0 |
| Hexagon Housing Association Limited | 223 | £8,548,000 |
| Home Group Limited | 45 | £1,164,426 |
| Hyde Housing Association Limited | 3,000 | £102,000,000 |
| Islington and Shoreditch Housing Association Ltd | 124 | £6,374,200 |
| Lambeth & Southwark Housing Association Limited | 4 | £240,000 |
| London & Quadrant Housing | 11,610 | £394,740,000 |
| London Borough of Enfield | 148 | £5,345,000 |
| London Borough of Harrow | 317 | £12,620,000 |
| London Borough of Havering Council | 610 | £30,296,000 |
| London Borough of Hounslow | 174 | £9,004,000 |
| London Borough of Lambeth | 912 | £54,720,000 |
| London Borough of Wandsworth | 71 | £3,972,000 |
| Look Ahead Care and Support Ltd | 38 | £2,400,000 |
| Metropolitan Housing Trust Limited | 704 | £18,376,000 |
| Moat Homes Limited | 50 | £0 |
| Network Housing Group Limited | 1,752 | £45,756,000 |
| Newlon Housing Trust | 200 | £5,600,000 |
| Notting Hill Housing Trust | 5,321 | £176,386,962 |
| Octavia Housing | 833 | £31,435,500 |
| One Housing Group Limited | 686 | £10,184,000 |
| Optivo | 2,600 | £88,400,000 |
| Orbit Group Limited | 347 | £14,676,000 |
| Paradigm Housing Group Limited | 134 | £4,008,000 |
| Paragon Community Housing Group Limited | 288 | £1,265,600 |
| Peabody Trust | 6,000 | £220,973,768 |
| Poplar HARCA Limited | 144 | £6,016,000 |
| Richmond Housing Partnership Limited | 475 | £17,748,000 |
| Sanctuary Affordable Housing Limited | 11 | £308,000 |
| Southern Housing Group Limited | 601 | £20,338,000 |
| Southwark Council | 201 | £12,060,000 |
| Swan Housing Association Limited | 127 | £5,092,000 |
| Thames Valley Housing Association Limited | 418 | £8,808,000 |
| Wandle Housing Association Limited | 307 | £7,472,000 |
| YMCA Thames Gateway | 100 | £6,000,000 |
| TOTAL |     49,398 |     £1,723,523,456 |
2016-21 Affordable Housing Allocations – By Borough
| | | |
| --- | --- | --- |
| London Borough | Homes | GLA Funding Allocation |
| To be confirmed |   27,085 | £981,326,162 |
| Barking and Dagenham | 53 | £2,444,000 |
| Barnet | 1,585 | £45,584,000 |
| Bexley | 377 | £15,708,000 |
| Brent | 813 | £23,768,000 |
| Bromley | 317 | £6,804,000 |
| Camden | 335 | £7,360,000 |
| City of London | 13 | £780,000 |
| Croydon | 1,060 | £36,180,000 |
| Ealing | 1,823 | £75,900,000 |
| Enfield | 662 | £16,249,000 |
| Greenwich | 926 | £15,652,800 |
| Hackney | 72 | £2,464,000 |
| Hammersmith and Fulham | 358 | £16,848,000 |
| Haringey | 528 | £12,901,000 |
| Harrow | 882 | £39,520,000 |
| Havering | 752 | £36,296,000 |
| Hillingdon | 474 | £14,911,926 |
| Hounslow | 931 | £36,160,000 |
| Islington | 648 | £17,824,000 |
| Kensington and Chelsea | 140 | £3,568,000 |
| Kingston upon Thames | 97 | £0 |
| Lambeth | 1,448 | £74,640,000 |
| Lewisham | 648 | £23,032,577 |
| Merton | 525 | £24,396,000 |
| Newham | 1,911 | £40,272,000 |
| Redbridge | 305 | £8,194,000 |
| Richmond upon Thames | 364 | £16,028,000 |
| Southwark | 1,314 | £48,279,885 |
| Sutton | 162 | £1,944,000 |
| Tower Hamlets | 1,205 | £40,548,073 |
| Waltham Forest | 526 | £16,028,147 |
| Wandsworth | 954 | £21,911,886 |
| Westminster | 105 | £0 |
| TOTAL |     49,398 |      £1,723,523,456 |
Got a story? Email news@theconstructionindex.co.uk