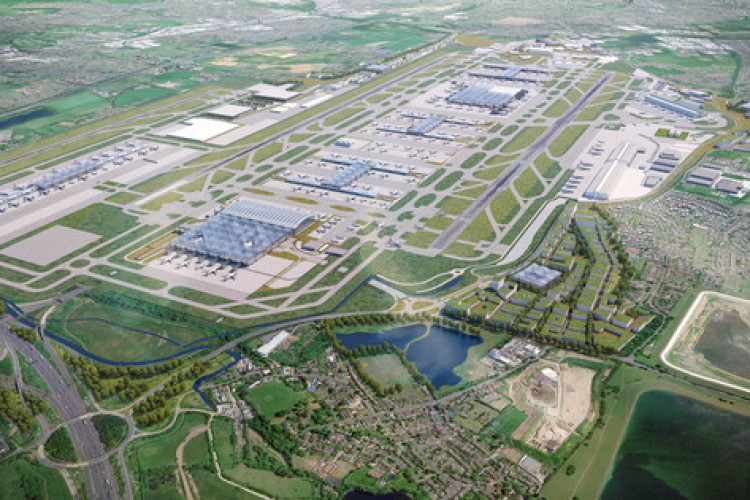 Mayor Sadiq Khan has instructed Transport for London (TfL) to provide advice and assistance to those borough councils – Hillingdon, Richmond, Wandsworth and Windsor & Maidenhead – that are preparing for a joint legal challenge with campaign group Greenpeace against a third runway at Heathrow.
TfL expects to be named in this action as an interested party. As and when that happens, the mayor will take a decision on joining the legal challenge, he said.
Mr Khan said: "I promised I wouldn't just stand-by and see hundreds of thousands suffer from the additional noise and air pollution that a third runway would cause. These decisions show that I'm ready to help ensure that this misery isn't inflicted on Londoners.
"That's why I've directed TfL to provide their expert advice and assistance to support Hillingdon, Richmond, Wandsworth and Windsor and Maidenhead councils, and Greenpeace as they prepare for a joint legal challenge, and why I will be ready for us to play an active role in the action if required."

Leader of Wandsworth Council Ravi Govindia said: "The mayor's commitment is very good news and will significantly strengthen our legal arguments. Transport for London's resources and technical expertise will be hugely helpful to developing our case and exposing the deeply flawed logic supporting Heathrow expansion."
Leader of Richmond Council, Lord True, added: "This is excellent news and I am grateful to Mayor Khan and his recognition that the fight against Heathrow is vital for all London and must be conducted across party lines. TfL are the best informed organisation on London transport links and know that the transport connections required for a third runway are simply undeliverable at the cost suggested by Heathrow PR men or without further air quality and noise pollution for Londoners."
TfL warned last year that a third runway at Heathrow could bring London to a standstill without £15bn to £20bn spent on further transport infrastructure, on top of the £18.6bn that Heathrow Airport is planning to spend.
Last month the government announced that plans for a third runway at Heathrow will be published in the form of a draft 'national policy statement' for consultation next year, despite the prime minister having previously campaigned against the project. [See previous report here.]
Got a story? Email news@theconstructionindex.co.uk