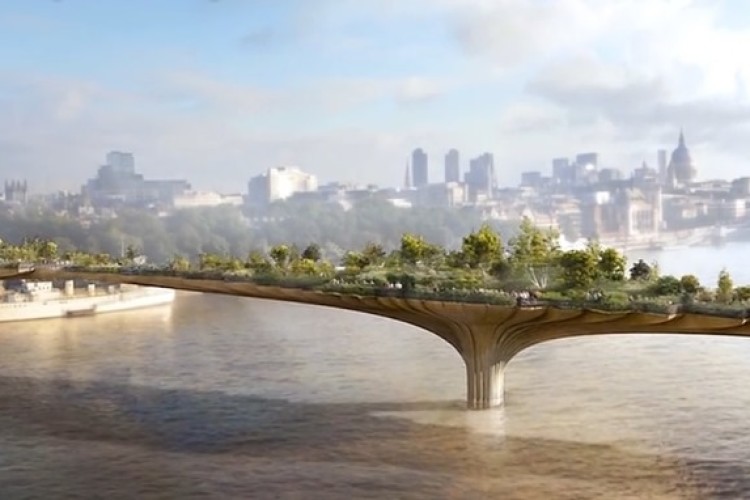 The review into the proposed £185m footbridge linking Temple with the Southbank will explore value for money for the taxpayers' £60m contribution to the project. It will also investigate the work of Transport for London, the Greater London Authority and other relevant authorities during the whole history of the controversial project.
Despite have spent the past 22 years as a London MP and a similar length of time as a London borough councillor before that, Margaret Hodge said she approach the review with no previous opinion of the project.
Sadiq Khan said: "I'm clear that since the beginning of the project there hasn't been the necessary standard of transparency and openness around the Garden Bridge. Nearly £40m of public money has already been spent on the Garden Bridge project, and Londoners deserve far more information about the decisions that have been made around how their money is being spent.

"Margaret Hodge is hugely respected for her work scrutinising some of the UK's largest and most high-profile publicly funded bodies. There's no better qualified person to get to the bottom of the procurement process around the Garden Bridge, and establish whether Londoners have been getting value for money since the project began. I am absolutely clear that no new London taxpayers' funds should be committed to the Garden Bridge, but I'm also determined that the Garden Bridge review helps the project achieve higher standards of accountability and transparency it has so far been lacking."
Dame Margaret Hodge said: "I'm delighted to accept Sadiq's offer to look in detail at some of the key decisions made so far around the Garden Bridge. It's not a project that I have previously had an opinion on either for or against, but given the millions of pounds of public money allocated to the project, it is clear that there needs to be far more transparency around how funds are being spent. The planned bridge is a major project in an iconic part of London, and there are clearly questions that remain unanswered around issues like procurement."
Got a story? Email news@theconstructionindex.co.uk