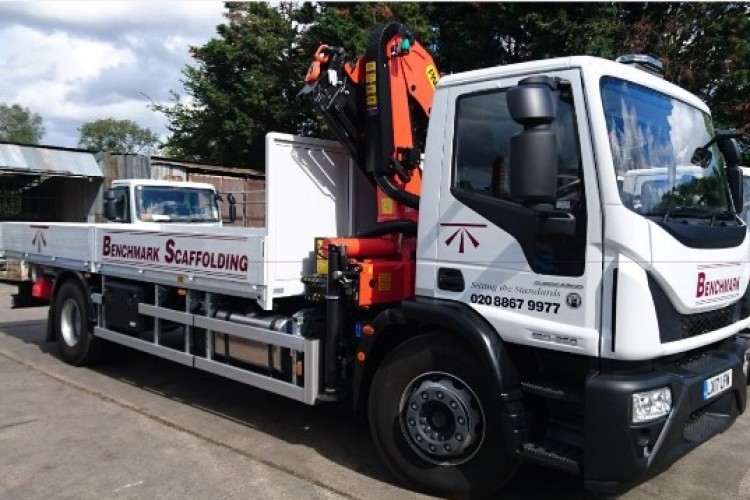 Derby Magistrates' Court heard how, on 22nd February 2016 at a site in Chaddesden, 24-year-old Lee Gaskin was injured while scaffold fittings were being loaded into bins on the back of a lorry using the vehicle's folding loader crane. The crane boom knocked him from the bed of the lorry to the ground, hurting his arms.
An investigation by the Health & Safety Executive (HSE) found that Benchmark Scaffolding Ltd had failed to plan the lifting of scaffolding parts onto a lorry. The investigation also found that they failed to provide clear instructions and supervision and failed to ensure that the lifting of scaffold parts was carried out in a safe manner.
Benchmark Scaffolding Limited of Waterside Trading Estate, Hanwell, London pleaded guilty to breaching Regulation 8(1) of the Lifting Operations & Lifting Equipment Regulations 1998. It was fined £40,000 and ordered to pay full costs of £1,968.63 and a victim surcharge of £170.
HSE inspector Katherine Blunt said after the hearing: "This was a very serious and wholly avoidable incident, caused by the failure of the company to plan and implement safe systems of work, for the loading of scaffolding parts on to the lorry.
"This incident could so easily have been avoided through the company properly planning the lifting of scaffolding parts onto the lorry, giving clear instructions for employees to follow, and having a competent person identified as supervisor. This would have ensured the lift was carried out in a safe manner."
Got a story? Email news@theconstructionindex.co.uk