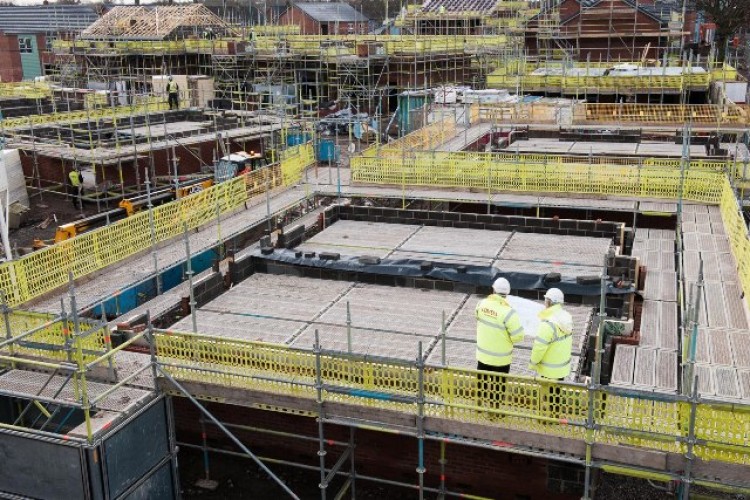 The contractor has been appointed to the four-year, £120m JV North 2 development framework set up to build new homes for the nine housing association consortium members across the northwest, including schemes in Greater Manchester, Merseyside, Cheshire and Lancashire. Lovell has won places on Lot 3 – for projects worth £1m to £3m – and Lot 4, for projects worth £3m and over.
In addition, Lovell has secured a place on the £100m City West Housing Trust development framework agreement. The framework will deliver new homes in Salford over the next four years. Lovell has been chosen for Lot 1, large-scale mixed tenure regeneration developments, and for Lot 4, design-and-build housing projects worth over £5m.
The company has also been appointed to the First Ark Group construction contractors' framework, a £20m, four-year framework that will create new homes in Knowsley, Merseyside.
Lovell won its spot on all three frameworks through competitive tendering. Regional director Nigel Yates said: "Gaining places on these three frameworks puts us in the running to work on projects across the region using our expertise in the delivery of high-quality, new affordable homes."
Lovell was also recently appointed by the Homes & Communities Agency to its new four-year £4bn Delivery Partner Panel 2 housing framework.
Elsewhere, Lovell has appointed Tony Wiggins as business development manager for its southern region, covering the south of England, the Midlands and south Wales. He joins Lovell from the London Borough of Barking & Dagenham where he was group manager for capital delivery.
Got a story? Email news@theconstructionindex.co.uk