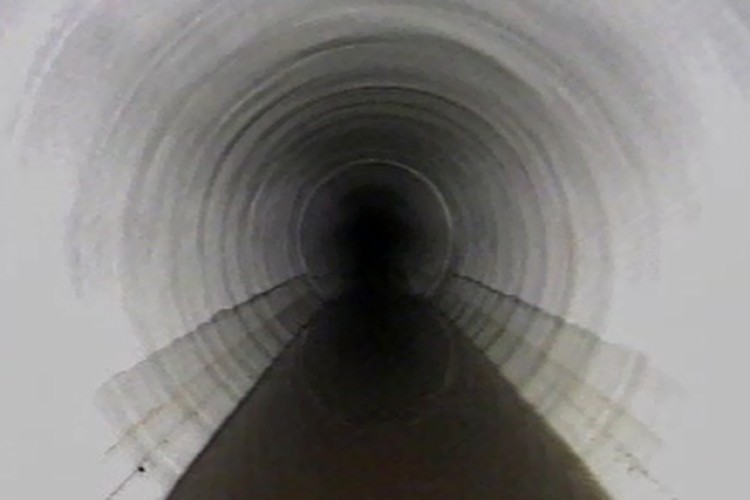 Drainage specialist Lanes Group has been commissioned by the Carillion Kier Joint Venture, working for Highways England, to install ultra-violet (UV) liners during the M6 Junction 16-19 smart motorway scheme between Crewe and Knutsford, in Cheshire.
The liners give the pipes the additional structural strength needed to meet the 50-year asset life span specified by Highways England.
On all previous motorway upgrade projects in the UK, roadside drainage pipes have simply been replaced rather than refurbished.
In the first phase of the programme, Lanes is lining pipes with diameters of up to 600mm along the northbound carriageway of the M6 between Junction 18 and 19, a distance of 13km.
Carillion Kier section manager Chris Padden said: "UV lining has only been recently established in the UK, so it hasn't been available for highway improvement schemes of this size until now.
"The only other option is to install new drainage lines in deep trenches, which has additional health and safety risks, takes longer to achieve, and can be more costly than UV lining.

"We approached Lanes Group, as one of the early adopters of UV lining in the UK, and worked with them to confirm the process would meet the required quality specification, and could be integrated with other construction activities.
"The Lanes lining teams have been achieving our targets of lining around 600 metres of pipework a week. Their results have been impressive, with some weeks achieving upwards of 900 metres and the process is working well."
Simon Bull, manager of Lanes Group's lining division, said: "We're pleased that we've demonstrated UV lining of long sections of highway drainage is both achievable and delivers excellent results. Implementing a lining programme of this magnitude, and with these productivity targets, would be demanding in any environment. To do it while working in a 3.5-metre-wide space with 135,000 vehicles passing each day just inches away, while working around the needs of other construction colleagues, has been a very interesting challenge indeed."
To speed up the lining process, UV liners up to 200-metres long are being installed.
Simon Bull said: "We've had to overcome major challenges, including the need to find buried manholes, refurbish other ones, open up new liner entry and exit points, and empty very large amounts of silt and debris from pipes before liners can be installed.
"The learning curve has been steep and intense, but we have rapidly developed new techniques and procedures that will allow us to replicate this sort of success with future large highway schemes."
Got a story? Email news@theconstructionindex.co.uk