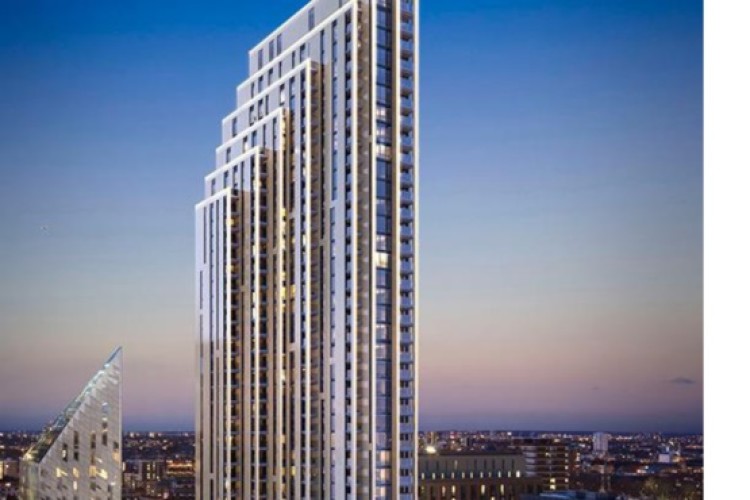 Vital Energi has been contracted to provide the low-carbon energy solution for the new Atlas Building at 145 City Road.
The 152-metre high, 40-storey building on the £1bn City Road Basin Development is set to be the tallest residential building in London's Tech City.
Vital Energi will install the main energy centre, in the basement, consisting of a 158kWe CHP engine, 2.8MW modular gas boilers and water cooled chillers.  They will also be installing the risers and laterals and the heating and cooling hydraulic interface units in each of the 300-plus apartments.
Due to the height of the tower, Vital Energi will be installing a plant room on the 19th floor to hydraulically separate the heating and chilled water systems. This will ensure suitable pressure is delivered to all apartments throughout the entire building from bottom to top.

Rob Callaghan, regional director for Vital Energi, said: "145 City Road is a fantastic milestone project for Vital Energi as it is the second scheme we have secured this year with the Mace residential team, as well as our second high-rise project we have been awarded recently. We are delighted to be working on such an iconic landmark in the newly-dubbed Silicon Roundabout district with Mace. It will be a logistically challenging project due to the location as the area is undergoing a mini construction boom, but we are looking forward to working with the team to implement the energy centre and mechanical infrastructure for the building."
Mace MEP senior project manager Mark Burns said: "Mace have worked closely with Vital Energi on numerous residential projects. Vital Energi have their own in house design team, which was extremely important for the award of this project. The construction delivery team through pre-construction have been enthusiastic and dependable. I am looking forward to delivering this project with Vital Energi."
Vital Energi will begin work on site in May 2017, completing at the end of 2018.
Got a story? Email news@theconstructionindex.co.uk