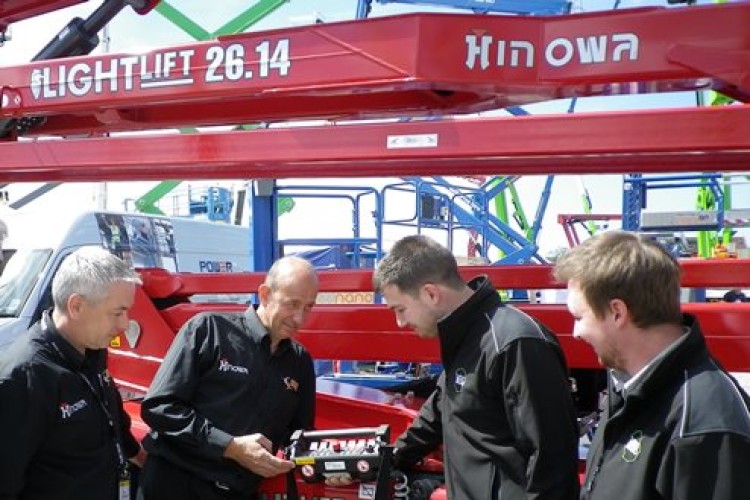 MBS is taking delivery of the first Hinowa Lightlift 26.14 Performance IIIS, a crawler-mounted articulated boom offering a 25.7-metre maximum working height (23.7-metre maximum platform height) and up to 13.6 metres of horizontal reach.
Directors of MBS Access tested the 26.14 during a recent visit to Hinowa's factory in Italy with the UK distributor, APS.
MBS Access director Ben Dobson said: "We were really impressed with the 26.14 on our visit to Hinowa's factory. It has the superb performance and build quality we've come to expect from a Hinowa machine. This is a great addition to our range as it fills a gap between our 23-metre and 30-metre tracked machines."
The deal was sealed last week at the Vertikal Days trade show at Haydock Park.  APS also took an order from Elavation of Milton Keynes for a Hinowa 20.10 Lithium boom – its first lithium-ion powered boom lift. Elevation already has 14-metre and 20-metre Hinowa machines in its fleet.
Cannon Access, also based in Essex, added a Hinowa Lightlift 17.75 to its fleet of tracked booms. It also already has 14-metre and 20-metre Hinowa booms as well as larger crawler-mounted machines from Omme Lift.
Got a story? Email news@theconstructionindex.co.uk