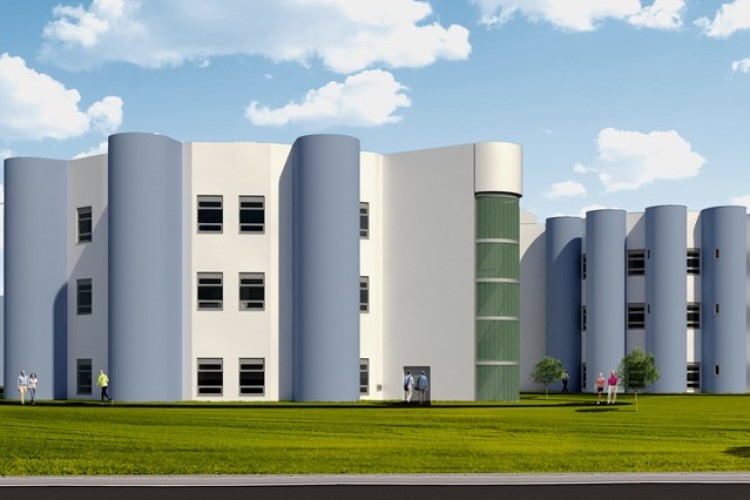 Due for completion in spring 2019, the 6,500 m2 three-storey building will be linked to the existing hospital. The first floor will be fitted out as part of this contract to accommodate one of the UK's first purpose-designed ambulatory care (or day care) units, with the other two floors fitted out in the next phase of the development.
The 2,000 m2 ambulatory care unit will enable 150 patients a day to be treated across four specialisms – medicine, surgery, gynaecology and orthopaedics – without the need for hospital admissions. This is expected to help de-congest the emergency department.
Robert Sanderson, deputy director of capital projects at Northumbria Healthcare FML said that building the new wing offsite is halving the build programme.
"With this new development, the trust is demonstrating a dynamic approach with its use of modern methods of construction," he said. "The quality of the facility to meet the clinical requirements is our main driver for a McAvoy offsite solution. We will also benefit from a huge reduction in the build programme – from at least two years to just 12 months. This will bring enormous benefits for reducing waiting times in A&E next year and the new ambulatory care unit will enable us to assess, treat and discharge patients more quickly."

McAvoy Group construction director Raymond Millar said: "This is a highly complex project on a live hospital site. We are integrating with the design of the existing hospital and using offsite construction to deliver the building to a very short programme, achieve exceptional value for money and to the trust's stringent quality standards. We have developed a hybrid solution which incorporates both offsite and in-situ building methods and are maximising fit-out in the factory for this first phase to enhance quality and reduce disruption to staff and patients."
He said that the project featured several innovations in offsite construction. It will use larger, bespoke modules up to 14.85 metres long that have been engineered to provide a structural flooring solution that integrates with the existing hospital building, removing the need for any ramps or steps. 
Mechanical ventilation, heating and cooling systems will be installed in the ceiling voids in the McAvoy factory. This is believed to be an industry first in the healthcare sector.
Designed by healthcare specialist P+HS Architects working with McAvoy as principal contractor, the new wing will replicate the appearance of the existing hospital which opened in 2015. It will have a faceted external facade to create curved ends to the wing and will be finished in blue and white render. This hybrid construction solution has a three-storey offsite structure with an in-situ built curved link on each floor, a roof-top plant room and full-height stair towers.
Got a story? Email news@theconstructionindex.co.uk