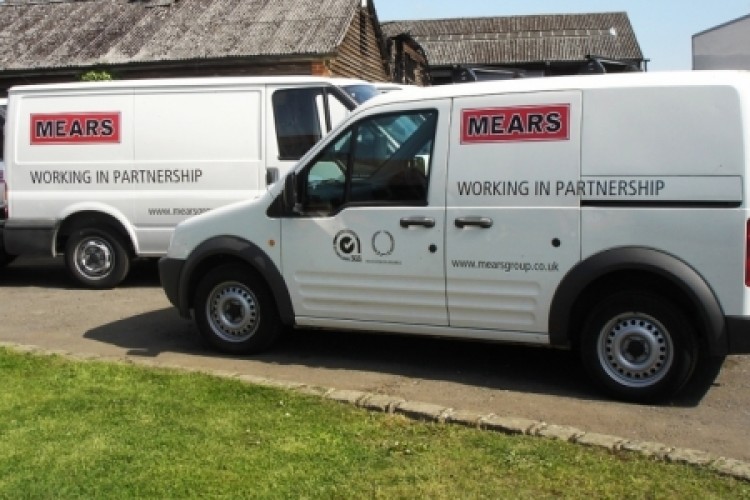 The GMB union says that Mears is threatening to change terms and conditions of employment and to withdraw from an agreement for the union to represent members.
The workers were transferred under TUPE legislation from the council to Mears on the outsourced contract for home improvements and maintenance. The Transfer of Undertakings (Protection of Employment) Regulations 2006 (or TUPE) legislation protects terms and conditions of employment and the agreement for the union to represent members. The contract is worth £12m a year to Mears and covers 12,500 homes.
Mears wants the workers to adopt new contract terms but GMB members are refusing.
GMB branch secretary Mark Turner said: "GMB members didn't ask for or want this potential dispute but neither will we shy from doing what's right to protect the terms and conditions of our members.
"The current agreement was put in place when staff TUPE'd to Mears from the council. This was done to ensure that all transferring employees didn't find themselves disadvantaged moving to a profit driven organisation.

"Mears have consistently failed to abide both by the content and spirit of the agreement from the start and have through this and other actions clearly indicated that they don't have the inclination or will to work with unions on any occasion."
GMB organiser Gary Palmer said "Local managers failure to not only comply with the current agreement, but to instead look to bully their way to changes as an alternative to working with us instead, is not only unacceptable but has, as joint unions, left us potentially with one choice in reacting strongly if they don't remove the threats.
"We will of course sit and discuss the matter with Mears. However, unfortunately, because we no longer trust local management we would expect commitment in writing from them that they will adhere to existing agreements before we do so.
"Going forward I feel it really is time that the council look to not only cancel the housing repair contract with Mears but to look to take the provision back in house, only then perhaps staff would be respected and treated fairly with their terms and conditions protected."
Got a story? Email news@theconstructionindex.co.uk