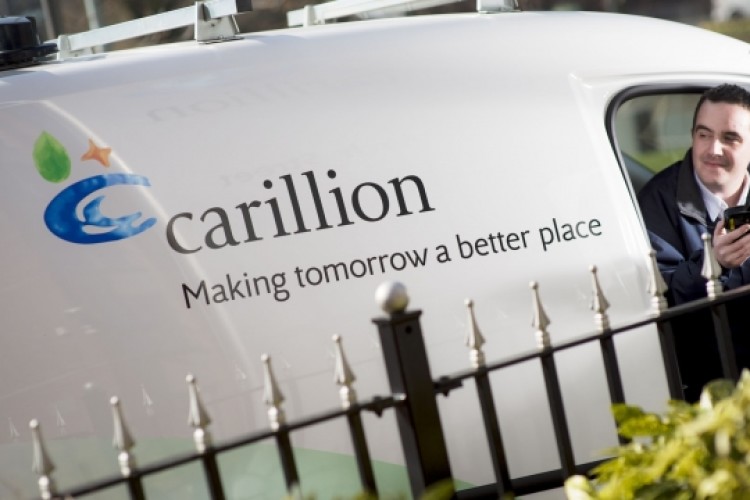 Also going at the end of the month are chief operating officer Richard Howson, Carillion Construction Services managing director Adam Green and Carillion Services managing director Nigel Taylor.
Group strategy director Shaun Carter is also job hunting, having been told that he is leaving at the end of the year.
It was Zafar Khan who, having joined the company in January, brought in KPMG to undertake the contracts review that uncovered the scale of losses being made on its construction projects. Provisions of £845m were made to cover the losses and Richard Howson lost his job as chief executive.
Non-executive director Keith Cochrane,an accountant and former chief executive of Weir Group, stepped in as interim CEO. He brought in consultants from Ernst & Young to help out.

Now replacing Zafar Khan is Emma Mercer, who steps up from being finance director of the troublesome UK construction division to become chief financial officer. Carillion's website credits her with having "played a key role in leading the business through its transformation from construction to support services".
However, it seems likely that greater power will for now lie with Lee Watson, who joins Carillion today on secondment from Ernst & Young as chief transformation officer alongside interim chief executive Keith Cochrane. Lee Watson has been a partner at EY since 2008 during which time he has advised on numerous transformations and restructurings for UK companies.
Carillion has also sacked its financial PR consultant, Bell Pottinger, which is in no position to manage reputations have shredded its own. Enquiries are now directed to Teneo Blue Rubicon. 
Got a story? Email news@theconstructionindex.co.uk