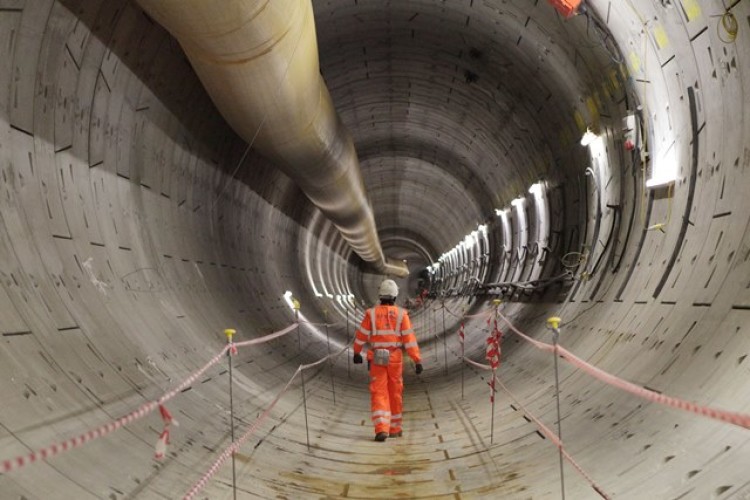 The public accounts committee is more often seen lambasting government departments for getting things wrong, with high profile chair Margaret Hodge seen issuing severe judgment with perfect 20/20 hindsight.
With high praise being issue, it was left to Conservative MP Richard Bacon to do the talking for the committee. "Major, complex infrastructure projects are notoriously difficult to deliver on time and in budget. With Crossrail we see a textbook example of how to get things right," he said. "Happily, this means Crossrail – a £15.8bn programme in total – is on course to deliver value for money to the taxpayer."
He continued: "The joint sponsors of the Crossrail programme, the Department for Transport and Transport for London, are working well with the delivery organisation, Crossrail Limited, to deliver the programme, which at present is broadly on schedule and being delivered within budget.
"The team has focussed on the essentials of programme management, including defining a realistic scope, establishing a management team with the necessary skills and securing the required funding. Two years were spent on planning before construction began, and roles and relationships were clearly established.

"The Department should capture the lessons it has learned from the Crossrail programme and apply these to its other projects, most notably High Speed 2."
If there is a lesson it is that the benefit of the project to London was underestimated at the outset. It was given a 2:1 benefit to cost ratio, when in fact it is more like 3:1, if wider economic impact is taken into account. The committee said that the government could have got more money out of private sector organisations that will benefit from the new transport link.
Mr Bacon concluded: "Construction of Crossrail is not yet complete, and considerable risks remain in delivering the programme by 2019, particularly managing the transition from building the railway to operating it, and delivering the Crossrail trains. So far, though, the signs are good."
The full report can be seen at Parliament.uk.
Got a story? Email news@theconstructionindex.co.uk