The use of biomimetic – or nature inspired – materials in the construction industry is being pioneered by a London-based company called Biohm, founded in 2016 by Ehab Sayed, who is studying for a PhD in architecture at Northumbria's Department of Architecture and Built Environment.
Boihm has developed a range of plant-based construction materials that consume waste and carbon during production and purify the air during occupation.
Ehab Sayed's team has developed building insulation made of mycelium – the vegetative part of a mushroom – which has aerative properties of mushrooms and is naturally self-extinguishing, so meets fire safety standards, it is claimed.
Ehab Sayed expects to bring his insulation to market within the coming months and says he has been in discussions with Tata Steel, Heathrow Airport and some of the UK's leading house-builders to use his materials in their developments.
"We'd like to lead the construction industry to a biomimetic future, where everything is inspired by natural processes and biological systems," he said. "This will allow us to create a much more energy efficient, resource efficient and healthier built environment."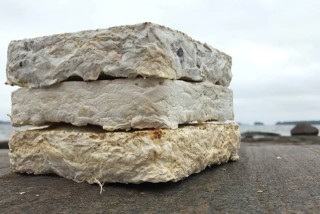 Got a story? Email news@theconstructionindex.co.uk