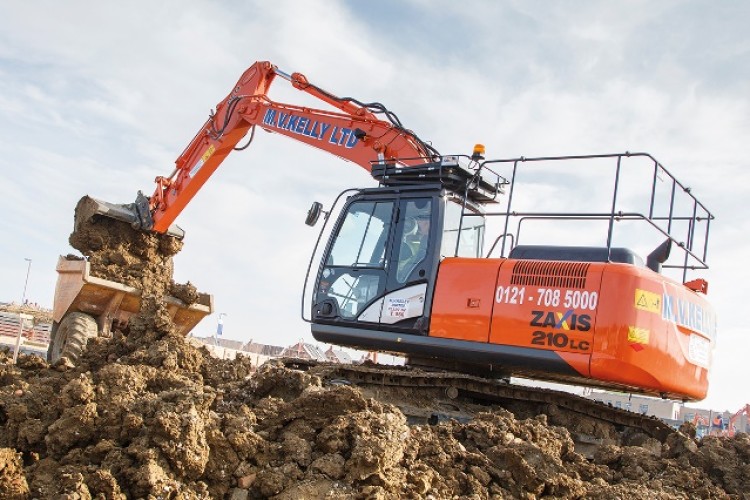 In response to rising demand from the housebuilding sector, MV Kelly has placed orders for more than 130 machines Hitachi Construction Machinery UK (HCMUK) ranging from the ZX29U-3 to the ZX250LC-5. By the time they are all delivered, the company will have 250 Hitachi machines in its fleet.
Over the past 19 years since Vince and John Kelly founded it, the Birmingham-based company has purchased nearly 1,200 excavators from HCMUK.
Approximately 75% of the new Zaxis machines are direct replacements for the existing fleet that has reached the end of MV Kelly's three-year replenishment cycle. The remaining 25% represent fleet growth and will replace rented machines that were temporarily drafted in to meet demand.
"There are four main reasons for choosing Hitachi construction machinery: ability, reliability, service and residual value," said MV Kelly director Brian Kelly. "These attributes make Zaxis excavators the best machines available in today's market."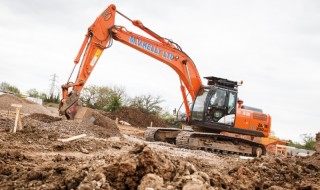 The operators also speak highly of them. Michael Currin, an operator for 20 years, said: "I operate a ZX130LCN-5 for digging trenches for foundations and sewers. It's a very stable and well balanced excavator, even when it's at full stretch with a heavy load. Nothing else compares to Hitachi and this is an excellent machine – as good as anything else I've used."
Colleague Neville Cooper added: "The power of the engine and finesse of the hydraulics mean that this new Zaxis-5 excavator is so smooth and easy to operate."
Got a story? Email news@theconstructionindex.co.uk