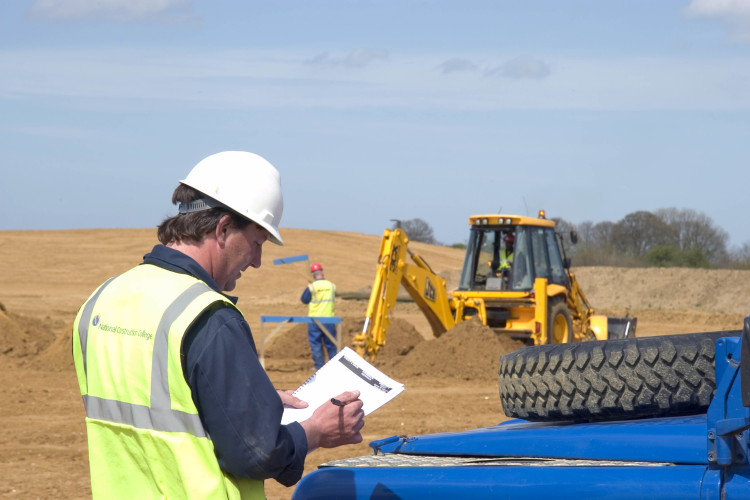 The Track and Undercarriage Inspection course will provide workers with the training they need to extend track and undercarriage component life, helping to improve efficiency and ultimately safety within the sector. 
The Track and Undercarriage Inspection course is a one-day programme designed for all levels – both experienced and those new to the role. The course provides delegates with an understanding of the importance and cost implications of undercarriage inspection and maintenance, as well as all safety aspects relating to inspections. It also aims to teach delegates how to carry out inspections, identify wear patterns and locate common faults.
Colin Bray, Senior Instructor at NCC East said:  "By the end of the programme, participants will have the skills and knowledge to inspect tracks and undercarriage for wear and damage and assess the correct option available for repair. This will add to the delegates' skills and in the long run help businesses with cost savings due to more effective maintenance of plant equipment and improved safety levels. For those who are keen to expand their expertise we have courses in place which will be taking place once a month." 
Andy Walder, Director of the National Construction College, explained: "The course is a step further in the National Construction College's aim to provide training where there are gaps in the market, and there is a need for improved skills for those working within specific sectors of construction and the Built Environment. 
"As Europe's largest construction training provider, as well as the training arm of CITB-ConstructionSkills, we are in a unique position to be able to provide first-class training that meets the ever changing needs of the workforce and at the same time strengthening the skills of workers."
The National Construction College provides a range of training for the construction industry, ranging from apprenticeships to management and leadership courses.  Places are available now on the Track and Undercarriage Inspection course at NCC East in Bircham Newton.  Establishing new training courses such as the Track and Undercarriage Inspection is one way CITB-ConstructionSkills is working to help industry meet its productivity challenge.
Got a story? Email news@theconstructionindex.co.uk