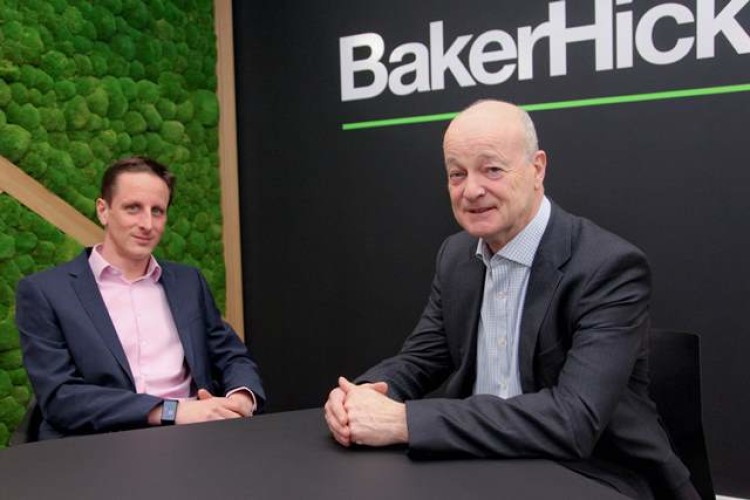 James Chorley has been appointed head of mechanical at BakerHicks and Graham Furness is head of electrical. Both roles are newly created.
James Chorley re-joins the company from QODA Consulting. Now back at BakerHicks, he oversees the delivery of building services designs.
Graham Furness joins BakerHicks from WSP, where he was an associate director, to lead the electrical engineering team.
James Chorley said: "The Building Services team at BakerHicks are industry leaders in using 3D modelling technologies to create low energy systems that deliver real value to clients. I'm excited to join the team and looking forward to working on projects that will continue to push best practice design."
Graham Furness added: "The cross-sector capability of the teams is one of the things that attracted me to BakerHicks. The role provides the opportunity to take this and, working alongside the nuclear and defence teams, move into new marketplaces within the regulated industries. There are plenty of great opportunities out there where I believe our skills will be valued."
Got a story? Email news@theconstructionindex.co.uk