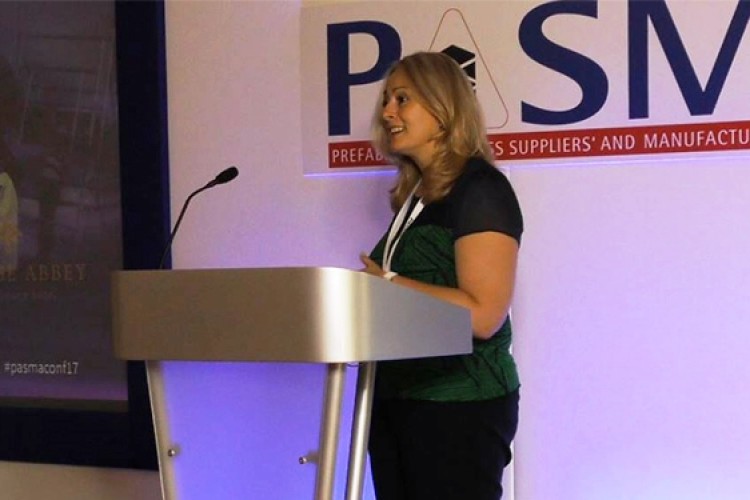 PASMA is the trade association for mobile scaffold towers.
Gillian Rutter, 46, has been a member of PASMA's governing body since 1988 and the association's specialist Hire & Assembly committee since 2013. She was one of the first women to complete PASMA's 'Towers for Users' training course when she was just 17.
Gillian joined scaffolding company Stephens & Carter from school in 1988 and was soon promoted to hire controller. Two years later she moved to Atrium Access in east London, where she spent the next 25 years, latterly as managing director.
She now owns and runs Skyward Access Training in Essex and is also a director of Hire Access Ltd.

Gillian Rutter took over as PASMA chair from Carl Evans at the association's recent annual members' meeting. She is the first woman to hold the position.
On her appointment she said: "As a fully qualified PASMA training instructor myself, I know and understand towers and speak the language. All my career has been devoted to height safety in general and tower safety in particular, and I hope to put this knowledge and experience to good use during my term of office.
"Everyone thinks of PASMA as a training provider, but it's much more than that. Through council and its various committees, it contributes to the development of national and international standards, publishes guidance, promotes good practice and offers advice and information with the aim of keeping people safe. We want everyone to be safe, especially while working at height. If everyone goes home after a day's work, then it's a good day – that's the message that I aim to advocate.
"I also plan to encourage more women into the work at height industry. Building towers is not about muscle, it's about experience, knowledge and training. Anything that gets more women trained and into the industry has to be a good thing."
Got a story? Email news@theconstructionindex.co.uk