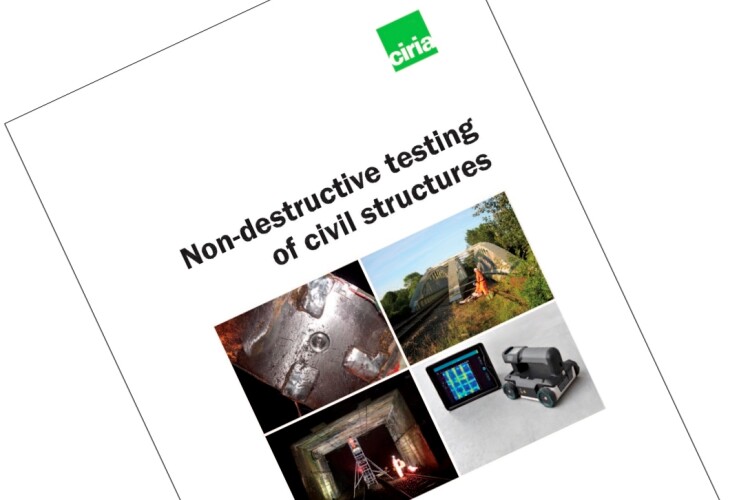 CIRIA guide C798 has been produced to raise awareness of the benefits of non-destructive testing (NDT) in civil engineering.
NDT can be used to inform and support the management of structures across all stages of their life cycle, CIRIA says. It provides an opportunity to confirm that they have been built to specification, and to detect and measure defects while in service.   
The publication provides a general overview of the use of NDT specifically for civil engineering structures (bridges, tunnels, retaining walls, culverts etc) and the value it can provide at all stages of their life cycle, from asset creation/construction, through asset operation, to disposal/decommissioning. Guidance is also provided on the selection, specification and procurement of different NDT methods and techniques.
The lead author was Leo McKibbins, technical director, civil asset management with consulting engineer Mott MacDonald. He said: "This guidance will provide value to the engineering profession and help those responsible for designing, constructing, managing and maintaining civil engineering assets to communicate and work with NDT professionals more effectively to deliver better outcomes."
CIRIA will host a launch webinar for the guide on 9th February 2022.
The guide can be ordered from www.ciria.org/c798.
Got a story? Email news@theconstructionindex.co.uk