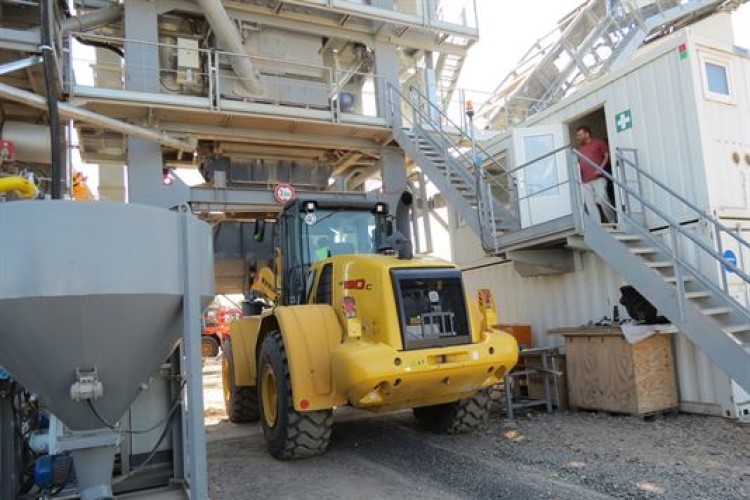 International contractors working on the first road construction and repair projects have already ordered two F156.7A graders, two W300C wheeled loaders, four W190C loaders, two WE150B wheeled excavators, four B115C backhoe loaders and four L220 skid steers.
The Moldavian Ministry of Transport and Road Infrastructure is investing €150m to upgrade and refurbish 200km of the country's major motorways. "A well-functioning transport system is critical for economic growth and improving Moldova's road infrastructure is one of my government's key priorities," said prime minister Iurie Leanca. "We expect about 1,000 jobs to be created by this investment and it will reduce business costs and increase productivity, creating economic growth and prosperity for all."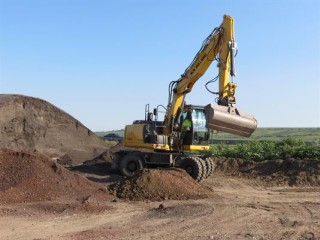 A loan from the European Bank for Reconstruction & Development loan will be used to rehabilitate sections of the R33 Hincesti-Lapusna-M1 road to the Romanian border, the R14 Balti-Sarenteni transport link between the capital Chisinau and Moldova's second largest city Balti, the R9 Soroca-Arionesti road in the north of the country and the R34 Hincesti-Leova-Cantemir road in the south. The loan will also help to fund the new 17km M3 Slobozia Mare bypass.

At 27.3t, the W300C is New Holland's largest wheeled loading shovel, with a 5.0m3 bucket and a 9.1t  bucket payload. It has a Tier 4i engine with SCR technology. The W190C loader weighs in at 18.3t delivers a 6.4t bucket payload, also with Tier 4i SCR technology. New Holland's F156.7A is the firm's most productive grader, with an operating weight of 16.2t and a 173hp (129kW) dual-power low emission engine. The engine automatically delivers increased power in the higher gears for superior performance and increased production. The B115C is also a top of the range model, with the backhoe loader having a Tier 4 Interim 110hp (82kW) engine.
"New Holland is delighted to have been chosen to supply such a wide range of equipment to these essential infrastructure projects," said Ionut Roscoiu, CNH Construction Equipment's Central and Eastern European business manager.
Got a story? Email news@theconstructionindex.co.uk