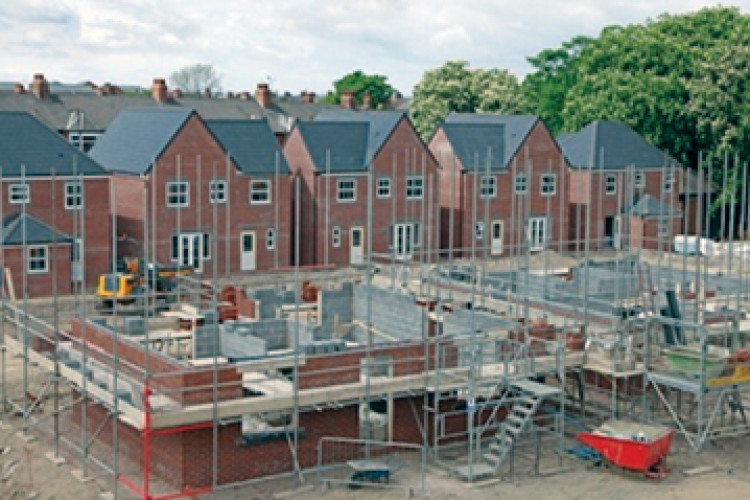 In the last financial year, more than 200,000 new homes were built. There has been a 52% increase in housing supply over the past three years.
New government figures show that overall housing production between April 2015 and end of March 2016 was up 10% to 200,070.
Once demolitions are taken off there were 189,650 net additions to the housing stock, up 11%.
Of these, 163,940 were new-build homes, up 6% (and a rise of 38% on three years ago).
'Change of use' accounted for 30,600 new units compared with 20,650 the previous year. Office to residential conversions accounted for 12,824 of these.
As the Home Builders Federation points out, achieving the government's 'one million homes in this parliament' target needs output to average 200,000 homes a year. The new figures, that approximately cover the first year of the parliament, show that recent increases in housing delivery have been sustained and built on, with all indicators suggesting that further increases will occur, the HBF says.
With planning permissions now running at approximately 275,000 a year, there is a strong indicator of future supply. Planning permissions generally take three to five years to build out; current output broadly matches the volume of permissions granted in 2012/13.
HBF executive chairman Stewart Baseley said: "These figures provide the best evidence to date as to how much house builders have ramped up housing supply. The government's ambitious target to build one million homes over the course of this parliament is now within reach.
"In response to the positive measures introduced by government in recent years, such as Help to Buy, huge increases in output have been delivered.  Providing government continues to create an environment within which the industry can operate and grow house builders will continue to increase delivery of new homes.
"The industry is committed to delivering the high quality new homes the country needs to address our housing crisis. As we build desperately needed new homes the industry is creating hundreds of thousands of new jobs directly and in the supply chain boosting local economies across the country.
"Moving forward, the house building industry will play a key role in building a new Britain and driving our post Brexit economy." 
There are suggestions however, that the current reliance on converting commercial buildings to residential use is unsustainable and a step-up in new- build is still required.
Brian Berry, chief executive of the Federation of Master Builders, said: "Today's figures showing that 189,000 additional homes were created in 2015/2016 is positive progress towards solving the housing crisis. However, the total created still falls below the number needed each year to deliver the government's stated aim of building one million new homes by 2020. The current figures also show a strong reliance on the conversion of existing buildings to residential use, which is a trend that can't be sustained indefinitely. Recent government policies to boost house building are helping, but there is still plenty of room for more radical solutions to meet the one million target."
He added: "The government needs to turbo-charge the SME house building sector. Smaller firms, once the main drivers of house building in this country, have become only marginal players in the market, which has hampered the capacity of the industry. The government has already recognised the importance of revitalising SMEs through its attempts to improve the availability of finance for smaller firms, but much more can be done. In particular, we need to see a renewed focus on enabling planning permission for more small sites, which are the bread and butter of SME builders. We're hopeful that the government will listen to the voice of SME builders in its forthcoming housing white paper and put measures to enable more small scale development at the heart of the country's house building strategy."
Got a story? Email news@theconstructionindex.co.uk