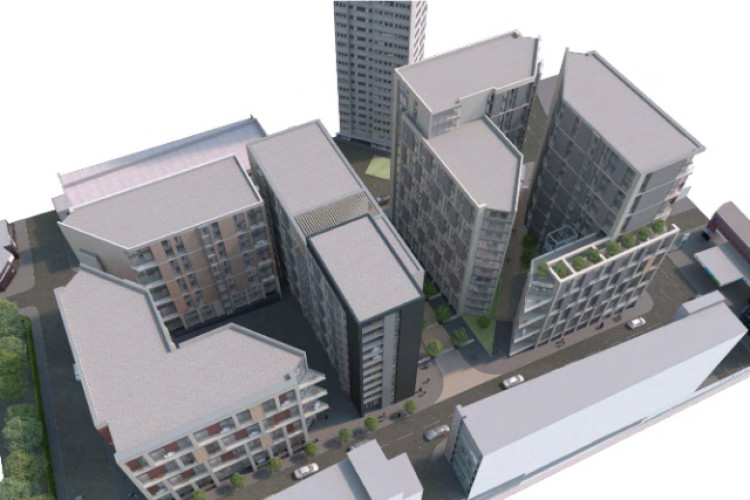 The High Street Group of Companies has struck a partnership deal with Taylor Grange Developments, the site's owner, to develop around 500 one-, two- and three-bedroomed apartments. Planning permission is already in place.
The Newcastle-based High Street Group now has a portfolio of proposed projects with a gross development value (GDV) of more than £600m.
The partnership is already working on a similar proposal in Digbeth – a £50m development of eight storeys and 220 apartments.
High Street Group PRS projects already under construction include the £30m Silbury Boulevard in Milton Keynes, a seven-storey building with 139 apartments that Grainger has agreed to forward fund and acquire.
Also being built is the £46m Hadrian's Tower in Newcastle, a 26-storey project that will become the city's tallest building and provide 162 apartments. 
Meanwhile, the completion of a deed of variation on another Birmingham site – Westminster Works in the Curzon Street area of the city's improving southern gateway – brings development there a step closer.  This £57m project will deliver an eight-storey, 254 apartment complex.
Construction is also expected to start this summer on a £26m, seven-storey building known as Middlewood Plaza in Salford.
Other High Street Group projects include Cheshire Junction in Warrington – a £46m eight-storey, 362-unit development, and a £22m, eight-storey development in Trafford, Manchester with 142 units.
Got a story? Email news@theconstructionindex.co.uk