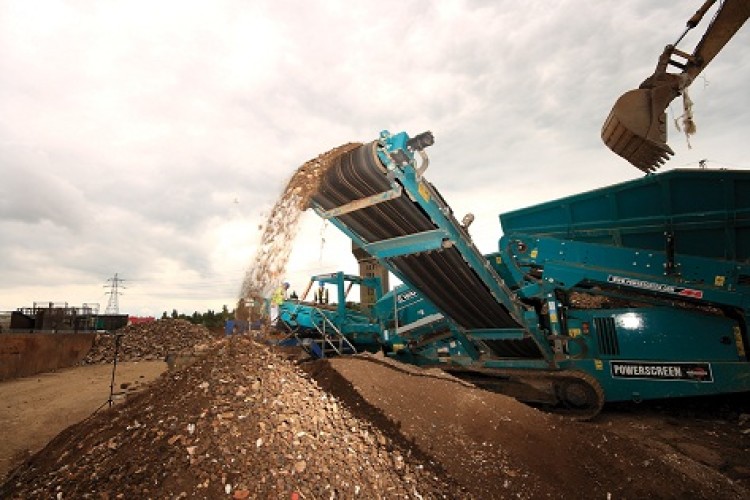 The Mineral Products Association (MPA), which represents quarry owners and operators who supply essential aggregate and other minerals to builders, says the proposed NPPF reforms will further weaken the mineral planning system and ultimately hit supplies.
MPA's own figures show that the 10-year average replenishment figure for sand and gravel reserves is only 60%, indicating that sales continue to outstrip the amount of new reserves permitted. This is against the context of more than three billion tonnes of construction aggregates being required to service national demand to 2030 and beyond.
The MPA says that the proposed changes to the NPPF have the effect of reversing the long-held recognition that minerals, and in particular aggregates, are 'essential', which has been the central tenet of the Managed Aggregate Supply System since the Verney Royal Commission introduced the process in 1975.
MPA chief executive Nigel Jackson said: "The mineral products and quarrying industry is an essential, indigenous and major industry in its own right that is locked into the DNA of house-building. Policies intended to deliver more housing and better infrastructure also need to address the long-term supply of mineral products and the performance of the mineral planning system. Our industry will make the investments required to deliver the materials needed for future housebuilding and construction, but there needs to be a recognition within government that significant work is needed to ensure the effective future operation of the mineral planning system. Supply cannot be assumed. It needs planning, monitoring and managing nationally, regionally and locally.

"The growing gap between housing aspiration and the supply chain means the government's ambitions are potentially at risk from the outset and they must afford the long-term development of mineral resources as much encouragement as the developments and end-uses which rely upon them. We will continue to work with government and key stakeholders to help 'make the link' between essential mineral products which underpin the economy and our quality of life." 
Mr Jackson added: "These latest proposals run the risk of dismantling a system which has served the nation's needs well for decades and is admired internationally. Supply cannot be assumed - it needs planning, monitoring and managing, locally, regionally and nationally. Government must not simply 'pass the buck' to local authorities, and risk the further corrosion of what was once a coherent system, in favour of an inconsistent and fragmented approach.  Proper capacity and capability must be employed centrally and locally to oversee future provision.
"All this is in stark contrast to the positive changes and measures that are being introduced to 'fix a broken housing market', and ensure that planning supports the delivery of housing. The MPA will be making vigorous representations to Government to 'think again' about many of the proposed changes to the NPPF. There is no point wishing for more housing if the essential materials upon which they rely are not given equivalent support."
Got a story? Email news@theconstructionindex.co.uk