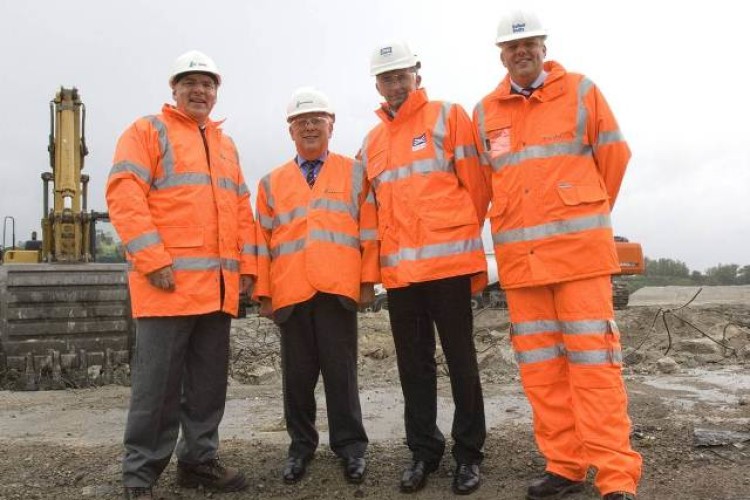 Site owner Lafarge has agreed a deal for Crossrail to lease land in Northfleet to use as a temporary tunnelling logistics facility.
The disused Lafarge industrial site in Northfleet is being redeveloped as part of the Thames Gateway development. Ultimately, the masterplan for the 104-acre facility envisages a new riverside residential development.
The site has been chosen by Crossrail because it is located on the River Thames with deep water wharfage and links to the national rail network. The Crossrail project will send excavated material to the site for recycling. The site will receive, handling and tranship an estimated 1.5m tonnes of clean excavated material.
Balfour Beatty Rail is now reinstating the freight rail link into the Northfleet site. When completed, it will be used to bring the material excavated from the boring of the tunnels for Crossrail for processing on site and all reusable materials will be recycled.
Balfour Beatty Rail is providing all elements of the terminal and reconnection to the North Kent Lines, including design and construction of civils, track, signalling, telecoms and M&E. Commissioning for the project is scheduled for 1st Feb 2012.
The length of the rail link is around 2.25km and in total 4.75km of new track will be installed.
Pictured from left to right are: - Lafarge Cement land & planning director David Simms; local government minister Bob Neill MP; Crossrail CEO Rob Holden: and Balfour Beatty Rail managing director Peter Anderson.
Got a story? Email news@theconstructionindex.co.uk