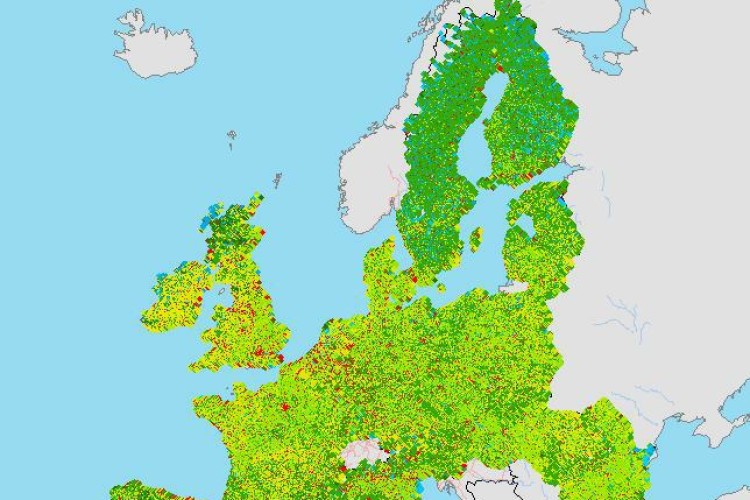 The most built-up country is Malta, at 33%, followed by Belgium with 13%. In the UK, 20% is forest and 7% is covered by built-up or other artificial areas. Cropland and grassland account for 22% and 40% respectively, water for 7%, shrub land for 6% and bare land for 1%. Bare land accounts for 2% overall across the 27 countries surveyed.
The statistical office of the European Union, Eurostat, produced the data, which also showed that cropland occupied a quarter and grassland a further fifth of the total area of the EU in 2012.
The information is based on a large-scale land survey, the land use/cover area frame survey (LUCAS), which involved 750 field surveyors collecting data at 270 000 points in 27 Member States. At each of these points, the field surveyors recorded the land cover and land use and took photographs.
These photographs can be found in the LUCAS Photo viewer in the statistical atlas on the Eurostat website. Clicking on a point gives access to the photos collected at each point as well as to additional information, such as the size of the plot and the type of land cover. 
More than half of Sweden, Finland, Estonia, Slovenia and Latvia are covered with forests or other wooded areas, with the highest total being Sweden's 76%.
Got a story? Email news@theconstructionindex.co.uk