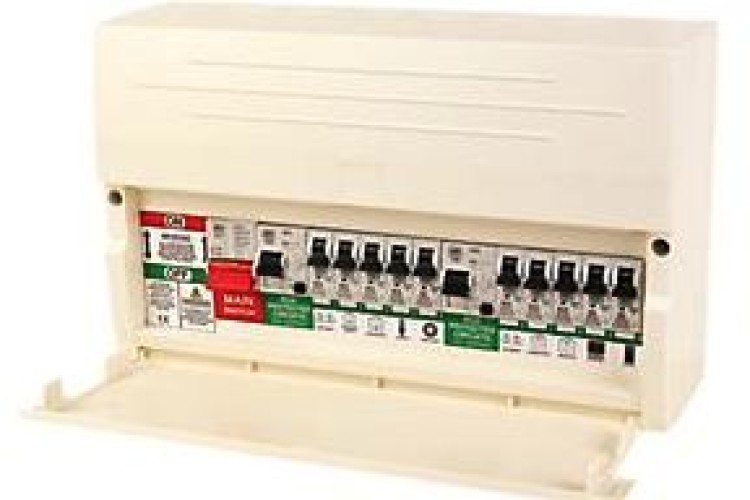 The new version will include changes to the electrical condition report section, new requirements for mobile and transportable electrical units and changes for the installation of luminaires and light fittings – bringing them in line with the latest international and European standards.
Institution of Engineering & Technology (IET) Wiring Regulations BS 7671:2008 incorporating amendment 3:2015 will be available in January 2015 in both print and digital formats.
The IET Wiring Regulations sets out the national standard for which all new and amended electrical installations are to comply.
This latest amendment is the third, following Amendment No.1, published in 2011, and Amendment No.2 in 2013.

The forthcoming edition will also include the new Regulation 421.1.200. This regulation requires that within domestic (household) premises, consumer units and similar switchgear assemblies shall comply with BS EN 61439-3 and shall have their enclosure manufactured from non-combustible material, or enclosed in a cabinet or enclosure constructed of non-combustible material and complying with Regulation 132.12. This has been developed to mitigate fire risk. 
IET chief electrical engineer Geoff Cronshaw said: "The amended IET Wiring Regulations BS 7671:2008 incorporating Amendment No. 3:2015 will set the electrical standards for those professionals working in the electrical, construction and built environment industries. It is paramount that, as an organisation, the IET continues to ensure that electrical standards are up-to-date and relevant to the ever evolving requirements of the UK's electrical industry.
"What's more, it is essential that all electrical industry professionals familiarise themselves with the amended IET Wiring Regulations when they are published in January 2015, to ensure that the work they do is compliant and, most importantly, is carried out in a safe and appropriate manner."
More information and pre-orders are available at www.theiet.org/amend3-books-pr
Got a story? Email news@theconstructionindex.co.uk