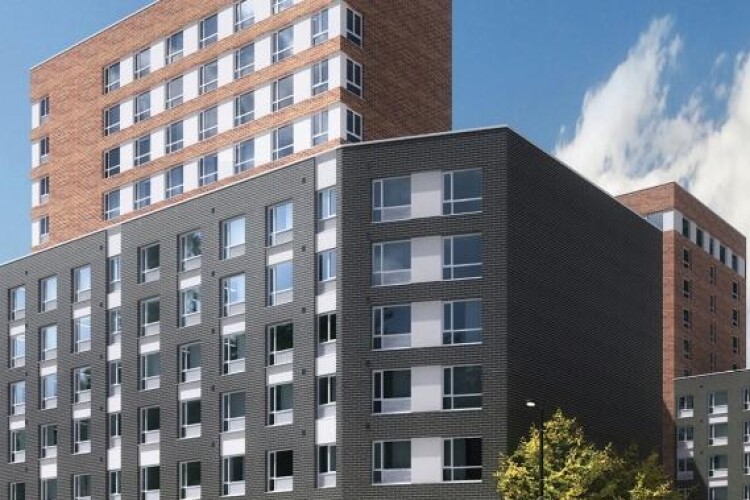 Governor Kathy Hochul said that the funding will create or preserve more than 3,240 homes across the state.
The package involves US$991m (£722m) in bonds and subsidies. The developments are intended to leverage an additional US$379m in private funding to create an overall investment of nearly US$1.4bn.
"The need for affordable and supportive housing has been exacerbated by the pandemic throughout New York and its essential we take the steps necessary to ensure every New Yorker has a roof over their head," said Hochul. "These awards address this issue at its core by supporting the creation of high-quality housing that keeps people safe, brings new businesses and jobs to our communities, and improves access to the essential services that give people a chance to build a more fulfilling life."
Hochul's other plans include a proposal for a new US$25bn, five-year housing plan designed to create and preserve another 100,000 affordable homes including 10,000 with support services, increase construction of new homes, and tackle inequities in the housing market.

The financing is made possible through New York State Homes and Community Renewal's Fall 2021 bond issuance which provided US$785m in taxable and tax-exempt housing bonds and US$206m in subsidy financing through various programs that are designed to develop and preserve affordable housing.
The awards include US$262m for Phase 1a of a six-phase redevelopment at the 27-acre Brooklyn Developmental Center in East New York. Phase 1a will create 450 affordable apartments including 132 homes with supportive services. The development team includes L&M Partners and Services for the UnderServed.
Other recipients include the 475 Bay Street project in Staten Island, which receives US$101m. The 12-storey building will include 270 apartments, including 138 homes reserved for homeless or housing-insecure seniors who will have access to supportive services. The building will also include 10,000 square feet of ground floor retail space. The developer is BFC Partners. 
In western New York, the awards include US$96m for the rehabilitation and preservation of four apartment buildings that together contain over 1,000 homes in the Erie County town of Amherst. The developer for the four properties is The Related Companies and MJ Peterson Real Estate Corporation. 
Got a story? Email news@theconstructionindex.co.uk