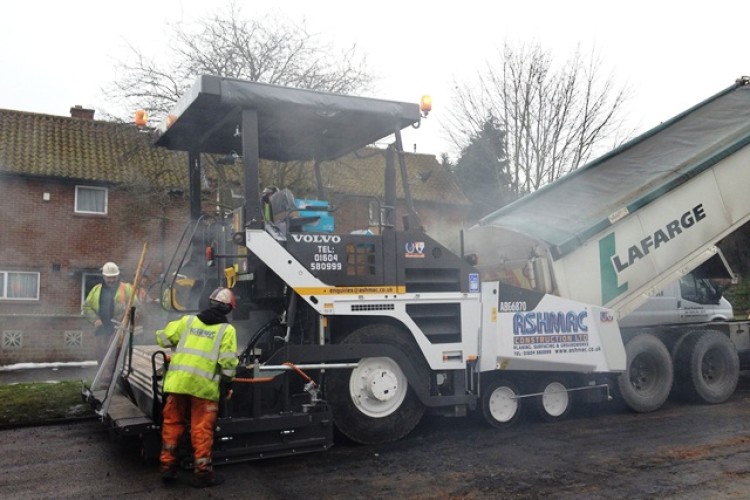 Just 1% more firms reported rising orders than those showing a decline in the last year.
There were positive balances in the electricity sector (10%), water and sewerage (20%), and railways (28%), but a significant deterioration in local road works (-27%) and motorways & trunk roads (-34%).
Employment in the infrastructure sector continues to show signs of improvement, but costs and tender prices once again moved in opposite directions, squeezing contractors' margins further.
Order books in Great Britain declined for a third consecutive quarter in 2013 Q1. On balance, 7% of respondents reported declines compared to a year earlier, with 38% reporting falls. A positive balance of 7% for England, ended three consecutive quarters of decline. In Scotland, an increase in orders compared to a year earlier was reported for the third consecutive quarter. In total, 45% of all respondents reported an increase in workloads compared to a year earlier, translating into a positive 16% balance. Welsh respondents reported the lowest orders since 2010 Q3, when similarly, on balance, 70% of firms reported declining workloads compared to a year earlier, no firms reported that orders had increased.
CECA director of external affairs Alasdair Reisner commented: "While growth in the sector is welcome, it is too early to say that the infrastructure sector has entered into a sustained recovery.

"Since the onset of the financial crisis, we have seen such false dawns before. Our members continue to report increased costs and challenging trading conditions. The construction sector is holding back the rest of the economy - whereas it should be acting as a motor for growth.
"CECA believes there are steps the government can take in its forthcoming spending review to address this. We need to unleash growth by means of infrastructure provision, address the infrastructure deficit, and secure the UK's recovery."
Civil Engineering Contractors Association, Workload Trends 2013 Q1
Got a story? Email news@theconstructionindex.co.uk