The McAvoy Group has been making modular and prefabricated buildings for more than 40 years.  It is now entering the residential sector.
Following product development and collaboration with Queen's University Belfast, McAvoy has developed a steel-framed offsite housing solution for multi-storey apartments, detached, semi-detached and terraced family homes. It has built a library of standardised layouts to reduce design time for planning and cost. A range of façade treatments, roof options and module configurations are available.
The floors are not made of concrete or wood but from a recycled material. The roof module is tiled in the factory, not on site.
McAvoy intends to work as principal contractor on its housing projects – taking responsibility for design, manufacture, fitting out, installation and external works. This will mean easier procurement, fewer management resources, greater cost efficiency and improved quality control, the company says.

Managing director Eugene Lynch said: "We have a proven track record, strong project management expertise and highly transferrable skills in the successful delivery of offsite solutions across a range of other sectors. These factors, combined with our financial stability and pioneering work in digital construction technology, mean we are well placed to become a significant player in the provision of high quality family housing manufactured offsite."
"We are an established principal contractor offering a single source procurement solution which integrates the manufacture of homes in a quality-controlled factory environment, for the delivery of new housing to shorter programmes and to higher standards."
"We have ambitious plans for growth in the residential sector and have capacity already in place to meet demand using our highly skilled labour and flexible production facilities. We are also advancing plans to further expand capacity to meet the anticipated growth in demand."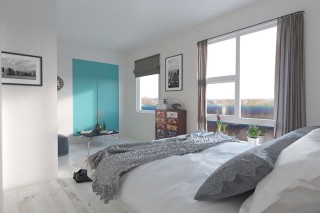 Got a story? Email news@theconstructionindex.co.uk