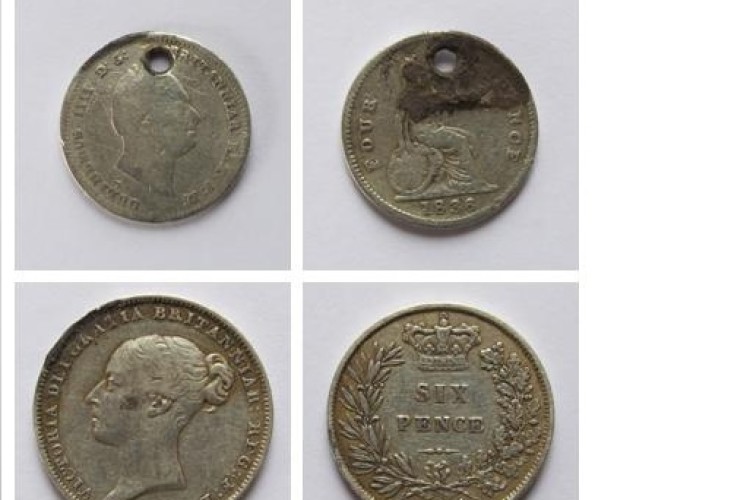 The find was made by a team from Ogilvie Construction while working on Gartmore village hall.
A glass time capsule was found in in a specially-constructed stone buttress at the base of the front elevation of the building (pictured below).  To the astonishment of the team on site it contained a groat – an old fourpenny piece – dating back to 1836, along with a sixpence dated 1844.
The bottle also contained some kind of leaflet, referring to the masons, but this had been rendered unreadable over the years.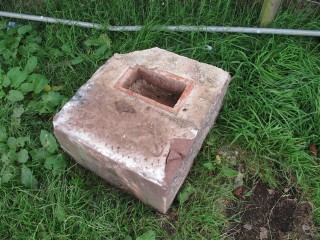 Site manager Bernie McLaughlan said: "We were really surprised to find the bottle in such good condition as it has been there for well over 100 years. Unfortunately the cork had disintegrated, allowing water into the bottle, which destroyed the leaflet it contained.
"It's not often you come across something like this and there was a special compartment built into the buttress to make sure the time capsule was preserved."
The pieces have been sent to archaeologists for further analysis.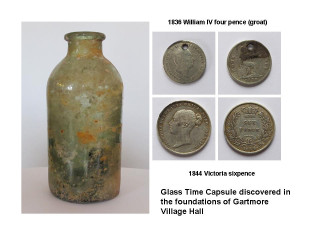 Ogilvie Construction is refurbishing the Village Hall in Gartmore in a £890,000 project for the Gartmore Community Trust, funded by the Big Lottery, Forth Valley & Lomond LEADER, Climate Challenge Fund, People & Communities Fund, Scottish Power Green Energy Trust, Robertson Trust and the Gordon Fraser Trust, as well as the local community.
Got a story? Email news@theconstructionindex.co.uk