Builders and planners are always going to have plenty of disagreements – with builders seeing planners as bureaucrats who obstruct their work, and planners seeing builders as people who would concrete the country given half a chance. Their disagreements over housing and commercial development are well known. Less well-aired are disputes over aggregate extraction.
The Mineral Products Association (MPA), representing the quarry companies, fears that the planning system is not producing enough permissions for the sand, gravel and rock that will be vital to the industry in a few years' time when or if an economic upturn  comes. But the industry's needs come up against the wishes of residents near to proposed quarrying sites. Few would welcome aggregate extraction near to their home, and local councillors have to explain to their voters why they have given planning permission for new quarries. Even when a site is remote, there will be opposition from those that seek to prevent despoiling of the countryside.
Planning is now governed by the National Planning Policy Framework (NPPF), drawn up by the coalition government to reduce sprawling volumes of planning policy, incomprehensible to all bar the experts, to a more manageable 50-or-so pages. The idea was that within this broad framework local authorities would create local plans setting out sites for development, including minerals extraction. Ministers intended this to be part of their localism agenda – with communities encouraged to shape development in their area. However, councils that failed to produce plans would eventually be expected to give permission to applications deemed 'sustainable', with disputes settled by appeal to the Planning Inspectorate.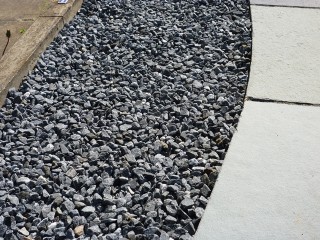 A year on and the MPA sees no sign that the NPPF has delivered any benefits.  There has been no progress in speeding up quarrying applications, leading to concerns about the long-term security of materials supplies for the construction industry. It has found that fewer than 50% of councils have produced their core strategies – the overarching local level plans – and a mere 20% have completed their minerals policies. This is impacting on investment decisions by the quarrying industry. Aggregates firms could simply make applications and hope to win on appeal to the inspectorate, but that is a hit-and-miss way of working and full of potentially expensive uncertainty at a time when money is tight.
"In spite of the undoubted and well- intentioned aims of the NPPF, the weight being given to it and interpretation and implementation are proving variable," says MPA chief executive Nigel Jackson.
The NPPF requires supply and demand assessments in each area to show where enough materials will be extracted to deliver landbanks of at least seven years for sand & gravel and 10 years for crushed rock. But the MPA has found "very inconsistent approaches across England and Wales, and the thrust is erring towards provision of fewer sites for future mineral extraction."
According to the MPA, the replenishment rate for aggregates is around 60%, and only the reduced demand seen during the downturn masks "the underlying potential shortfall of future supply in some areas".
"MPA members are saying that the last thing that they want to do at the moment is engage with the planning system and submit applications," Jackson says. "They are considered too expensive and too risky. Costs are escalating disproportionately as cash-strapped planning authorities and other regulators seek to recover an ever increasing proportion of the cost of their services from operators."
New reserves can take five-to-15 years from securing planning permission to becoming available for use. The MPA argues that delays could damage the economy's ability to revive, since construction cannot make its full contribution to economic revival if materials are not readily available. Jackson says the government should "get a grip on unduly 'localist' interpretations of national policy in order to make the NPPF work".
He adds: "You wonder why councils are running the gauntlet of not having plans in place because that means applications can be decided on appeal. "You could run the argument that it is good for the industry to have a lack of plans because it can make applications, and it has a good record of winning on appeal if it can show they are in line with sustainable development. But that just adds a layer of uncertainty.
"What I hear from members is that they are not making applications unless it is critical to staying in business." Jackson says that the MPA is trying to tackle the problem by appealing to the public directly to support quarrying. "We have run our Make the Link campaign to raise public awareness of the role of aggregates in the economy, that it is a sector with a £9bn turnover, and we've been talking to MPs in minerals areas showing how our industry is helping to reduce CO2 emissions and improve biodiversity and restoration."
Not everyone shares the MPA's perspective of slothful local authority planning departments threatening construction recovery. Steve Lamb, a director of the Quarryplan consultancy, which advises the industry on securing planning permissions, says: "I would agree with the MPA there is a shortfall of planning permissions, which may mean a lack of replenishment. But I don't think the NPPF is looked on by councils as a reason not to give permission.

"Problems are due mainly to the vast length of time needed to go through environmental impact assessments, community engagement and planning permission itself. When you put all that together the amount of work and resources needed gives a lead-in time that can take years."
Lamb points out that this is made worse by the financial cuts suffered by councils. "Many have lost staff, including planners and specialists in ecology and landscape," he says. "That creates problems when planning applications need that expertise and consultants have to be engaged instead, which is a cost in itself."
He thinks the NPPF "does give out the right message on minerals, but it's a matter of better resources, especially where key people have retired".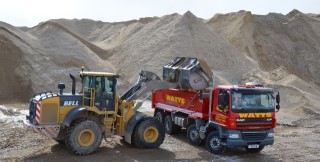 Lewis Herbert, an academic who runs planning-related courses at Anglia Ruskin University, notes: "I think the short but pithy three-pages of guidance in the NPPF on minerals policy, planning applications and evidence base are fairly clear that councils still need to weigh up priority for effective minerals supply while addressing other material considerations.
"Most operators will also be aware that there have been significant reductions in the staffing of many minerals planning teams as local authorities cut their spending. They are doing the same with fewer resources."
The Campaign to Protect Rural England, no ally of the aggregates industry, is sufficiently realistic to recognise "the need for a stable and reliable supply of aggregates to meet society's needs". But a spokesman says: "The majority of local authorities have minerals landbanks above the recommended minimum, so suggesting that there is a planning problem is wide of the mark. "Applications are particularly complex and controversial, and often raise issues of severe potential damage to rural beauty and tranquillity, and so the industry should reasonably expect them to take time.
"The MPA acknowledges that applications for aggregate quarrying have fallen dramatically in recent years – to suggest that this is because of a lack of confidence in the system strains credibility."
The CPRE says local authorities should promote the reuse of materials, rather than continue to provide more quarry sites on the basis of past levels of use.
"We have already seen that between 1990 and 2008 the level of mineral extraction for construction decreased by 30% even while construction output value rose steadily throughout this period," it says.
The Royal Town Planning Institute – the planners' professional body – says: "Our view is that this is nothing really to do with the NPPF, which is well-written and supportive of the industry. It may be the case that local authorities are interpreting it differently, but at a local level it is a locational issue, just like housing, of what communities want built in their area."
Councillors will rarely wins votes by giving permission for quarrying, but if the MPA is right then, come an upturn, the price of vital raw materials will inevitably rise sharply.
Got a story? Email news@theconstructionindex.co.uk